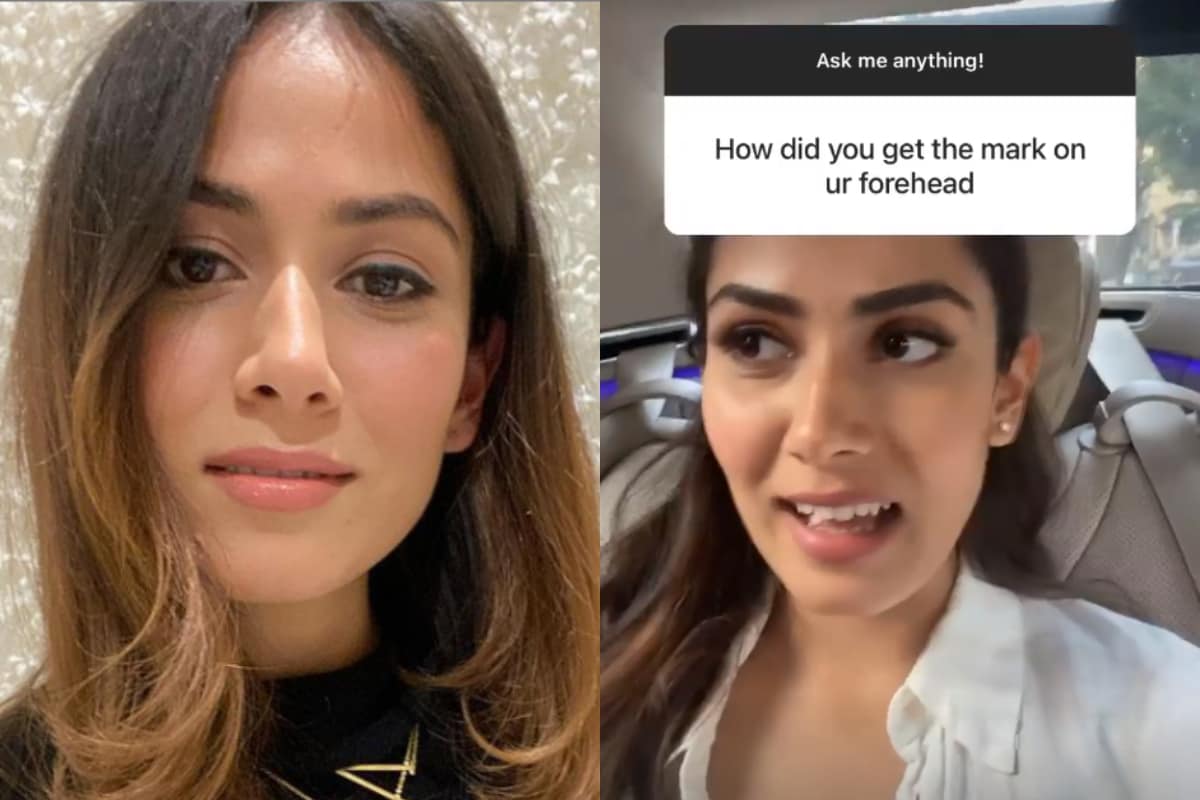 Shahid Kapoor's wife Mira Rajput conducted an Ask Me Anything session on her Instagram on Monday. She fielded diverse questions ranging from her childhood experiences to her personal interests, her family, and more. She revealed a secret in the recent interactive session. Mira answered multiple questions as she travelled in her car. A curious fan asked about the scar on her forehead and how she got it. Mira shared the story behind the small scar on the left side of her forehead. She revealed an incident from her childhood. The facial scar can be spotted in many of Mira's pictures.
Recalling the incident, she explained how she got it as a child when was only three years of age. "So I was three, like all kids, jumping on the bed. I fell, hit the corner of the bed and then I got this mark," she said. Mira also revealed who she is the closest in the family. She said, "I love my mom, my sisters, my kid, my husband, but my favourite family member is my Dad."
Further during the session, Mira got candid about her husband, Shahid Kapoor. She spilled some beans, baring secrets about his most annoying habit and more. She mentioned that Shahid makes a zillion typo errors which she has to figure on her own. When asked what she loves the most about him, she said that she loves everything about her husband. Who among the two wins arguments more often, asked an Instagram user. "Me! Who else?" she replied.
Mira and Shahid Kapoor tied the knot in 2015. They are blessed with a son and a daughter — Zain and Misha. She also answered how she managed to lose pregnancy weight. For Mira, it was slow but eating right remained the most important thing. She said that nothing replaces taking correct portions and working out.