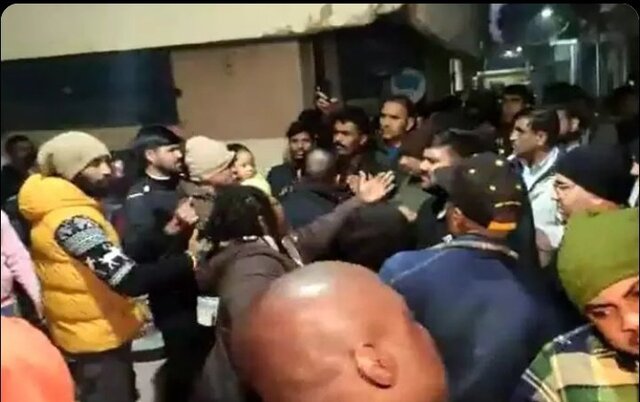 New Delhi: A mob comprising over 100 African-origin people attacked Delhi Police personnel on Sunday after the cops arrested three Nigerians overstaying in the capital.
The incident happened in the Neb Sarai area. The Nigerians' visas had expired and they were detained by the anti-drugs force.
The mob managed to free in the three Nigerians in the incident that happened at 2:30 pm.
"At the same time, a mob of over 100 people of African origin surrounded them and obstructed the police operation. Two of the three detained managed to successfully escape during the chaos, but the police managed to catch one of them, 22-year-old Philip, again," India Today quoted DCP (South) Chandan Chowdhary as saying.
The Delhi police on Saturday apprehended five Nigerian nationals from Raju Park at Neb Sarai. All of them were apprehended for overstaying.

While the police is trying to take them to police station more than 100 Nigeria obstructed police in their work. @NewIndianXpress pic.twitter.com/WZ9ekFcIK7

— Amit Pandey (@yuva_journalist) January 7, 2023
Following the incident, again a joint team of Delhi Police and the anti-drugs unit reached Neb Sarai and detained four Africans including a woman.
Once again the police team was attacked by a mob. However, the cops managed to bring the detained persons to the police station. The process to deport them has started, India Today reported.
With inputs from agencies
Read all the Latest News, Trending News, Cricket News, Bollywood News,
India News and Entertainment News here. Follow us on Facebook, Twitter and Instagram.