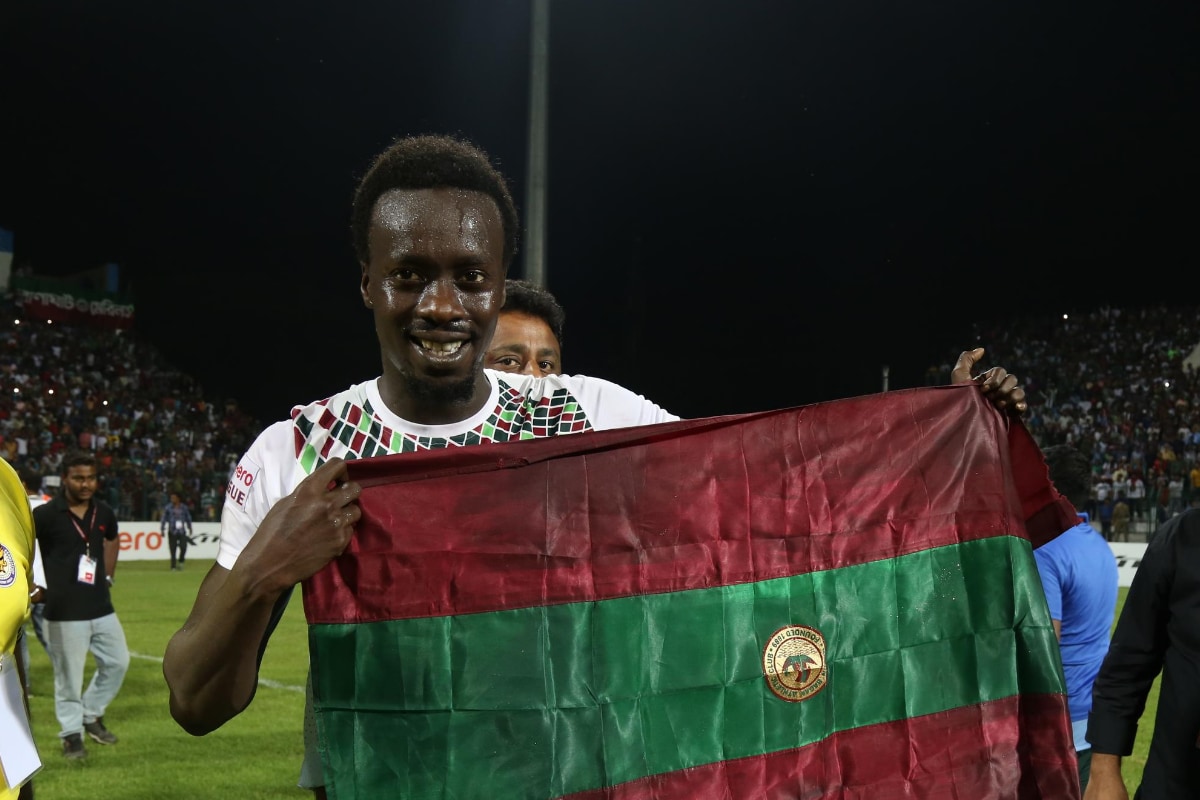 Senegalese striker Papa Diawara was stuck in India since March due to coronavirus and is now finally returning home.
Last Updated: August 10, 2020, 12:49 AM IST
Stranded in India since March due to the coronvirus pandemic, Mohun Bagan's Senegalese striker Baba Diawara finally returned home on Sunday. Diawara had scored the I-League title-winning goal this season for Mohan Bagan.
The 32-year-old and his family left for Dakar via Dubai, the club said in a statement. "Besides the travel arrangements, the club also organised their Covid-19 test which is mandatory for travelling," it said.
Diawara said, "I am really grateful to the club for looking after me and my family during this tough time. I thank the entire management especially the bosses for overseeing my stay as well as arranging my travel."
ALSO READ | Minerva Academy Owns 90 Per Cent Stake in Delhi FC: Details of the Takeover
The former Sevilla striker's 10th goal of the season had helped Mohun Bagan beat former champions Aizawl and seal their second I-League title with four rounds to spare.
The Mariners last week had arranged for Daneil Cyrus' return to Trinidad & Tobago.
Array
(
[videos] => Array
(
)
[query] => https://pubstack.nw18.com/pubsync/v1/api/videos/recommended?source=n18english&channels=5d95e6c378c2f2492e2148a2,5d95e6c278c2f2492e214884,5d96f74de3f5f312274ca307&categories=5d95e6d7340a9e4981b2e10a&query=coronavirus%2Cfootball+news%2CIndia%2Cindian+football%2CMohun+Bagan&publish_min=2020-08-07T00:49:11.000Z&publish_max=2020-08-10T00:49:11.000Z&sort_by=date-relevance&order_by=0&limit=2
)