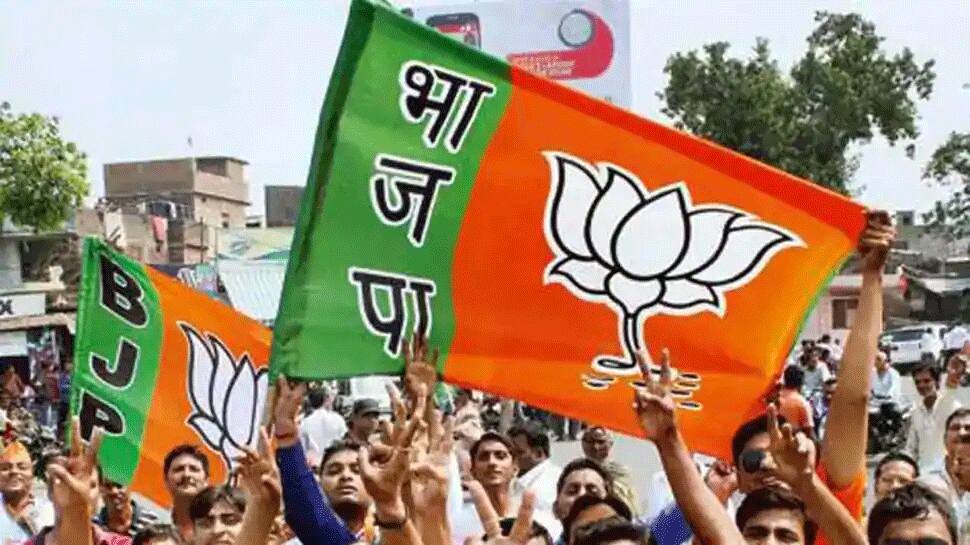 Bhopal: The Bharatiya Janata Party (BJP) has secured a majority in 12 urban local bodies spread across five districts in Madhya Pradesh, while the Congress has managed to taste victory in seven others, as per the results. Elections to 19 urban local bodies were held on Friday and the results were declared on Monday in which BJP candidates won 183 posts of councillors, while the Congress emerged victorious in 143 civic wards.

MP CM Chouhan took to Twitter to congratulate his party workers for their hard work which resulted in BJP's impressive victory in Urban Local Body polls.

आपके नेतृत्व में नगरीय विकास के लिए समर्पित देवतुल्य कार्यकर्ताओं की अटूट प्रतिबद्धता से मध्यप्रदेश में नए युग का शुभारंभ हो रहा है। कार्यकर्ताओं के समर्पण को नमन।#हर_नगर_भाजपा https://t.co/rGUYBhp5Se
— Shivraj Singh Chouhan (@ChouhanShivraj) January 23, 2023
BJP chief JP Nadda and Union Home Minister Amit Shah also congratulated Madhya Pradesh Chief Minister for his leadership and role in the Urban Local body polls.

मध्यप्रदेश नगरीय निकाय चुनाव में भाजपा की शानदार जीत हेतु श्री @ChouhanShivraj जी, श्री @vdsharmabjp जी और @BJP4MP के सभी कार्यकर्ताओं को बधाई!

यह आदरणीय प्रधानमंत्री श्री @narendramodi जी के मार्गदर्शन में प्रदेश में लागू हो रही कल्याणकारी नीतियों पर जनता के विश्वास की जीत है। pic.twitter.com/i1h6PJYTpL


— Jagat Prakash Nadda (@JPNadda) January 23, 2023
The urban local bodies which went to polls included the 24-member municipal council in Raghogarh, the home turf of Congress veteran and Rajya Sabha member Digvijaya Singh.

मध्यप्रदेश के नगरीय निकाय चुनाव में भाजपा की 19 सीटों में 12 पर प्रचंड जीत दिखाती है कि @narendramodi जी के मार्गदर्शन में @ChouhanShivraj जी की सरकार ने जनकल्याणकारी योजनाओं को हर तबके तक पहुंचाया है।

इस जीत पर जनता का हार्दिक आभार और @vdsharmabjp जी व सभी कार्यकर्ताओं को बधाई। https://t.co/lm7xAEP1it


— Amit Shah (@AmitShah) January 23, 2023
According to State Election Commission Secretary Rakesh Singh, of the 343 councillor posts which were up for grabs in 19 urban bodies across five districts, 183 were won by the BJP and 143 by the Congress, while the rest were bagged by independent candidates. In the Raghogarh Municipal Council, the Congress and the BJP registered victory in 16 and eight wards, respectively, he said.