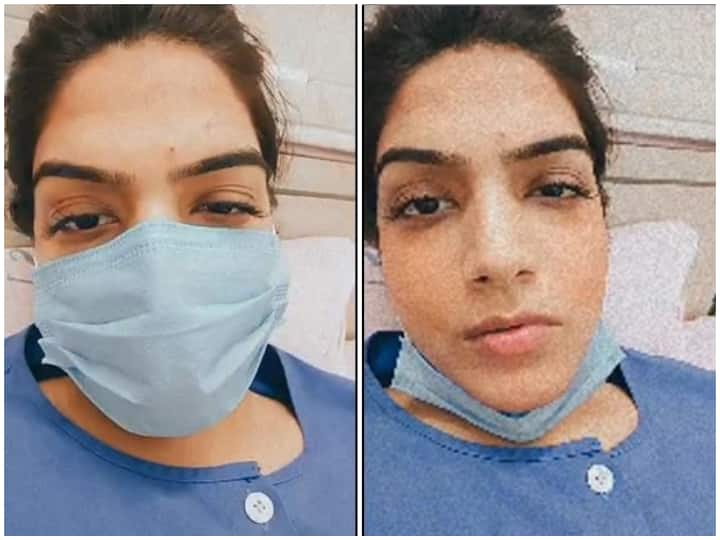 A few days back popular actress Shagufta Ali opened up about her financial struggles and now yet again, another TV actor has fallen to hard times amid the COVID-19 pandemic and is now seeking financial help for medical treatment. Naamkarann fame actress Anaya Soni is hospitalised and sought financial help as her condition has detoriated rapidly in the past few days, six years after her father donated a kidney to her.
She revealed in an Instagram post that her kidneys are only two percent functional, the TV actress is facing major health issues and might need a transplant again.
In a video message that she shared on Instagram, Soni revealed that her kidneys are only two percent functional. In the video, she was seen lying on the bed, talking to the camera, in a hospital gown. She is heard saying, "Hi guys! I am hospitalised and I came live to tell people why I am hospitalised. I am hospitalised because my kidneys are not functioning well. It is only working two percent." She captioned the video, "Details of my health … y I m hospitalized and what problem I m facing…Even lil help is more Name :- Sheetal t . soni Bank name :- Axis bank Branch:- malad west Ac no. 915010026602327 IFS code:- UTIB0000062 Pan no . :- EJYPS7926A upi I'd :- sheetal.soni2@axisbank."
Currently admitted to a hospital in Mumbai, Anaya Soni told a leading daily, "I have been living on one kidney since 2015. My both kidneys had failed 6 years ago and my father donated a kidney to me. Suddenly, the donated kidney has deteriorated and I need a fresh kidney transplant. I never dreamt of such a situation when I was doing shows like Naamkarann and Crime Patrol."
She added that her funds are all dried up. "My mom had a garments business. My brother was doing well. Her clothes and his machines got all burnt some time ago, when my house caught fire. Sab kuch khatam ho gaya (Everything was destroyed). We are just hand-to-mouth now," she said.
Besides, Naamkarann and Crime Patrol, Anaya has also worked in popular TV shows like Ishq Mein Marjawan and Ronit Roy's Adalat.