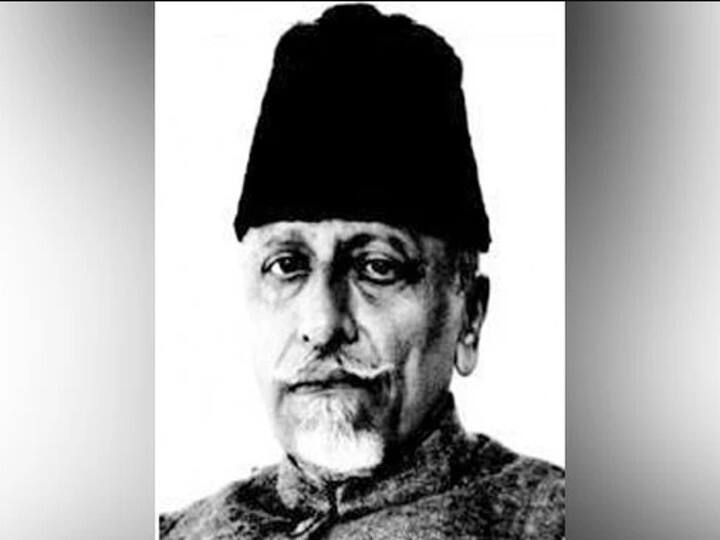 New Delhi: November 11 is observed as the National Education Day to mark the birth anniversary of the first education minister of Independent India, Maulana Abul Kalam Azad.  
To commemorate the contributions of Azad towards education and nation-building, Pratibha Patil, the then President of India, announced November 11 as National Education Day at Vigyan Bhavan in Delhi in 2008. 
Maulana Abul Kalam Azad served as the Education Minister of India from August 15, 1947, till February 2, 1958. He was a freedom fighter, scholar, and educationist who established some important institutions in the country. 
Maulana Azad was one of the key founding members of the Jamia Millia Islamia. Influenced by Mahatma Gandhi's philosophy, Azad, along with Mukhtar Ahmed Ansari, Hakim Ajmal Khan and others established Jamia Millia Islamia in Aligarh, which was later shifted to Delhi. 
The establishment of the first Indian Institute of Technology in Kharagpur is also credited to Maulana Abul Kalam Azad. 
He also set up the apex educational bodies such as the All India Council for Technical Education (AICTE) and the University Grants Commission (UGC).
Azad was also responsible for setting up the Council of Scientific and Industrial Research (CSIR), Indian Council for Cultural Relations (ICCR), Sahitya Academy, Lalita Kala Academy, and Sangeet Natak Academy. 
On the occasion of National Education Day 2021, Prime Minister Narendra Modi, Vice President M Venkaiah Naidu, Congress senior leader Shashi Tharoor paid their tribute to the great leader. 
Tributes to Maulana Abul Kalam Azad on his Jayanti. A pathbreaking thinker and intellectual, his role in the freedom struggle is inspiring. He was passionate about the education sector and worked to further brotherhood in society.


— Narendra Modi (@narendramodi) November 11, 2021
My tributes to great freedom fighter, nationalist & educationist, Maulana Abul Kalam Azad on his birth anniversary. He strove to promote national unity & value-based education. He will always be remembered for his invaluable role in India's freedom struggle. #MaulanaAbulKalamAzad pic.twitter.com/YBpJK8g1eT


— Vice President of India (@VPSecretariat) November 11, 2021
#NationalEducationDay honours the birthday of our first Education Minister, Maulana Abul Kalam Azad: pic.twitter.com/XOLIffYkDn


— Shashi Tharoor (@ShashiTharoor) November 11, 2021
There is nothing more powerful than education! If an ordinary man like me stands before you as Chief Minister of India's most progressive state… it is only because of the power of education and knowledge.#NationalEducationDay pic.twitter.com/GQDlFcqo9a


— Charanjit S Channi (@CHARANJITCHANNI) November 11, 2021
On #NationalEducationDay, let's reaffirm our commitment towards providing holistic education to youngsters.Scientific temper & value based education is vital in making them good human beings & conscientious citizens.Our commitment should be that no child is deprived of education.


— Ashok Gehlot (@ashokgehlot51) November 11, 2021
Some Inspiring Quotes By Maulana Abul Kalam Azad 
"Education imparted by heart can bring revolution in the society."
"Climbing to the top demands strength, whether it is to the top of Mount Everest or to the top of your career."
"You have to dream before your dreams can come true."
"Teaching by the tongue can be perspired but by good deed can stay stronger."
" We must not for a moment forget, it is a birthright of every individual to receive at least the basic education without which he cannot fully discharge his duties as a citizen."
Education Loan Information:
Calculate Education Loan EMI