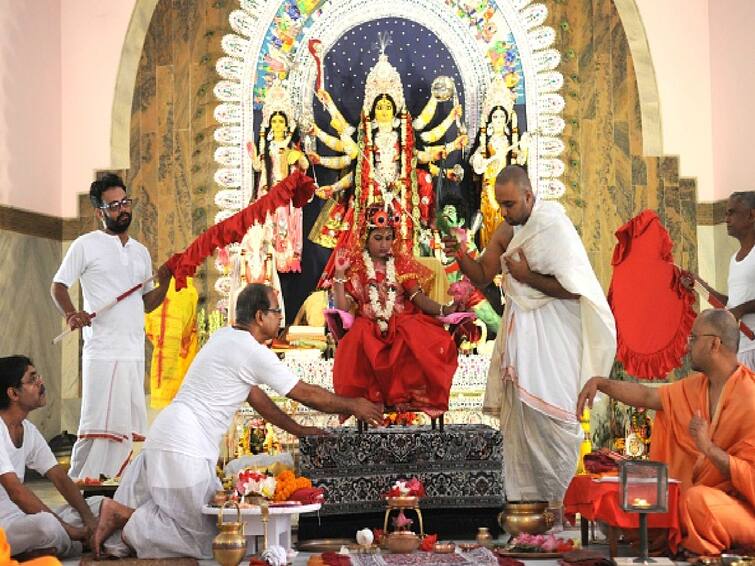 New Delhi: Shardiya Navratri, the nine-day celebration of Goddess Durga, will begin on September 26, 2022 (Monday) and will continue till October 5, 2022. (Wednesday). During these nine days, it is believed that everyone who worships Goddess Durga with sincerity and dedication would achieve peace, happiness, and prosperity since the goddess removes all their difficulties.
During Navratri, nine various avatars of Goddess Durga are worshipped for nine days. Shardiya Navratri is one of the most auspicious and important Hindu celebrations.
Shardiya Navratri 2022: Date, Muhurat, and Tithi timings
This year Shardiya Navratri will start on Sept 26, 2022, and will end on Oct 5, 2022.
The commencement of Shardiya Navratri will be extremely remarkable this year since it begins on Monday, which is deemed extremely fortunate. Goddess Durga will ride an elephant this time, which will be highly auspicious for everyone in many ways.
Each vehicle that Goddess Durga rides in has a separate and unique meaning in Hindu texts. According to Hindu scriptures, if Navratri begins on Monday or Sunday, she will ride an elephant, while if it begins on Saturday or Tuesday, she will arrive on horseback. Again, if  Navratri begins on Thursday or Friday, she will arrive in doli; if it begins on Wednesday, she will arrive by boat.
Also, Mother Durga departs on several vehicles- on Sunday or Monday, she rides a buffalo, on Saturday or Tuesday, she rides a rooster, on Wednesday or Friday, she rides an elephant, and on Thursday, she rides a person.
Ghatasthapana Muhurat – 06:29 AM to 08:05 AM
Ghatasthapana Abhijit Muhurat – 12:06 PM to 12:55 PM
Pratipada Tithi Begins – Sep 26, 2022 at 03:23 AM
Pratipada Tithi Ends – Sep 27, 2022 at 03:08 AM
Kanya Lagna Begins – Sep 26, 2022 at 06:29 AM
Kanya Lagna Ends – Sep 26, 2022 at 08:05 AM
Shardiya Navratri 2022: Samagri List
Several steps are performed during Navratri to honour Goddess Durga, the first of which is the Sthapna of the Kalash.
The list begins with the idol or portrait of Goddess Durga, followed by vermilion, camphor, barley, fragrance sticks, new garments, mirror, comb, bracelet, bangle, saffron, oil, toran made of mango leaves, red flowers, and durva to replace Ghatasthapana.
Betel nut, a lump of turmeric, powdered turmeric, mauli, flowerpot, bel leaves, Patra, kamalgatta, lamp, cotton lamp head, clove, honey, sugar, coconut, asana, sand, clay betel, and brass are also included.
Shardiya Navratri 2022: Puja Vidhi
On the first day of Navratri, one must ensure the puja space is clean and free of filth. After that, seven various types of grains, such as wheat and jowar, are placed in a clay or copper container filled with clean soil.
A red cloth is put over the picture of Goddess Durga on the northeastern puja post. A crimson cloth is placed over the image of Goddess Durga and kept in the area of worship.
Within the container, Ganga water, sandalwood or paste, flowers, turmeric, rice betel nuts, Durva grass, five uncut leaves, or a gold coin are placed. The Kalash is then coated with coconut, or garland can be used instead of coconut.
Flowers or a garland are placed in a container. In the morning and evening, Aarti is performed, and Akhand lights are lit.
The grains are distributed on the last day, i.e. the tenth day, to family members, friends, and neighbours. These grains can also be offered in a river.