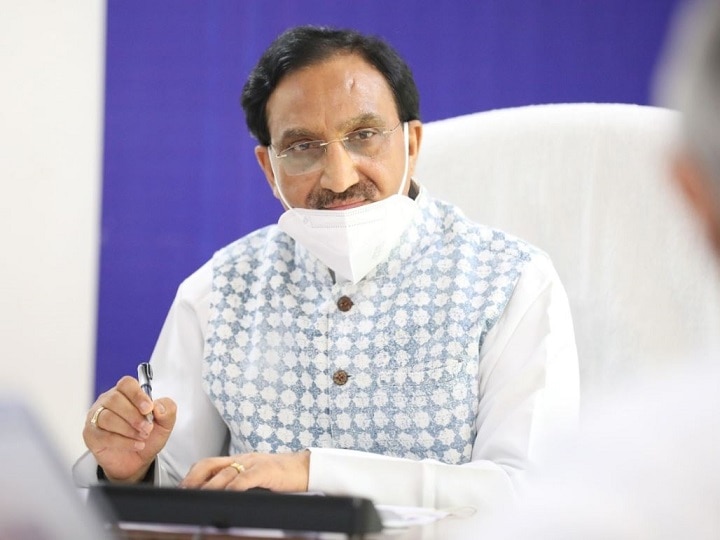 New Delhi: 
Universities will be restricted to provide affiliations to 300 colleges and no more than that, under the new National Education Policy (NEP), Union minister Ramesh Pokhriyal "Nishank" said on Wednesday. 
ALSO READ | Students Facing Huge Loss, Online Classes Can't Compensate School Education: Manish Sisodia On Covid-19 Impact
Union minister Ramesh Pokhriyal "Nishank" was addressing a virtual session titled 'Education post COVID-19' on Wednesday when he talked about
"I visited a university recently and when I asked the vice-chancellor how many colleges are affiliated to that university he said 800-degree colleges. I thought I heard him wrong. I asked him again and he said 800. It was a convocation ceremony. I was surprised. Can any VC remember the names of the principals of the 800 degree colleges?" the Union education minister asked.
"Can he or she keep a tab on the quality and functions of such a huge number of colleges? That is why in the NEP we are saying that in a phased manner we will work on this. One university will not affiliate more than 300 colleges and for that, if we need to increase the number of universities we will do that," Mr. Nishank added.
ALSO READ | CHSE Odisha Class 12 Science Stream Results ANNOUNCED, Know Where & How To Check
The new National Education Policy (NEP) proposes granting more autonomy to colleges and phasing out affiliation system.
According to the new policy approved by the Union Cabinet last month, the system of affiliation will be carried out in phases over 15 years and a mechanism following stages for granting graded autonomy to colleges, through a transparent system of graded accreditation, will be established.
The aim is that over time all colleges will develop into either an autonomous degree-granting college, or a constituent college of a university.
"We have 45,000-degree colleges of which only 8,000 are autonomous. Based on their quality in a phased manner we will improve their grading and as they progress we will grant them a graded autonomy," he said.
WATCH | Top 25 stories of the day in 5 minutes