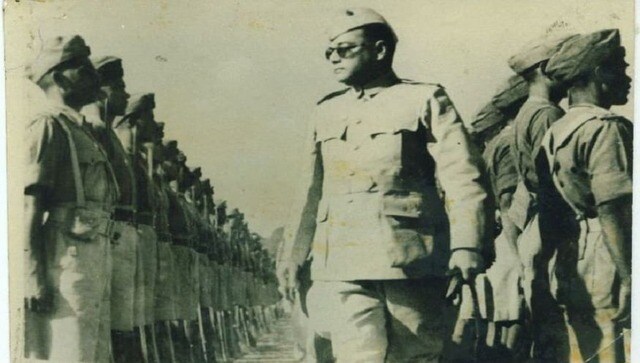 India is celebrating the 126th birth anniversary of Netaji Subhas Chandra Bose today, 23 January. Two years ago in 2021, the Government of India designated the day as the annual celebration of 'Parakram Diwas' to honour the indomitable spirit and selfless contribution of Netaji to India's freedom movements. Moreover, the purpose of the day is to develop a sense of patriotism in the hearts of Indian citizens, particularly the younger generation and to encourage them to act with courage when faced with challenges as Netaji did.
Bose, fondly known as Netaji, was one of the most prominent figures who were involved in India's freedom struggle. He was born on 23 January 1897 in Cuttack (now Odisha) to Janakinath Bose and Prabhavati Dutt. Since his childhood, he was determined to claim independence from the British Empire. He actively participated in a number of local movements and protests before joining the Indian National Congress. He served as the President of the Indian National Congress from 1938 to 1939.
However, Bose's idea was quite different from the other leaders such as Mahatma Gandhi and Jawaharlal Nehru. While Gandhiji was spreading his thought of non-violence, Netaji believed only blood could bring independence. In an effort to inspire the countrymen, he addressed them saying, "Give me your blood, and I shall give you freedom." After parting his ways with Congress, Netaji used to deliver motivational speeches on Free India Radio, which he founded with German assistance.
Bose aimed to get rid of the British in India during World War ll. In an attempt to strengthen the manpower, he established the Azad Hind Fauj or Indian National Army. He travelled to many countries and met powerful leaders seeking their assistance in order to overthrow British rule from the nation. He visited Nazi Germany, the Soviet Union, and Imperial Germany during the Second World War to find a way to free India from British domination.
It still remains a mystery how Nejaji died. According to government documents, he died as a result of the third-degree burns he received in a plane crash in Taiwan. It is generally accepted that Bose breathed his last on 18 August 1945, in Taiwan, following an aeroplane crash. However, other people think he survived the accident and went undercover to elude the British.
Read all the Latest News, Trending News, Cricket News, Bollywood News,
India News and Entertainment News here. Follow us on Facebook, Twitter and Instagram.