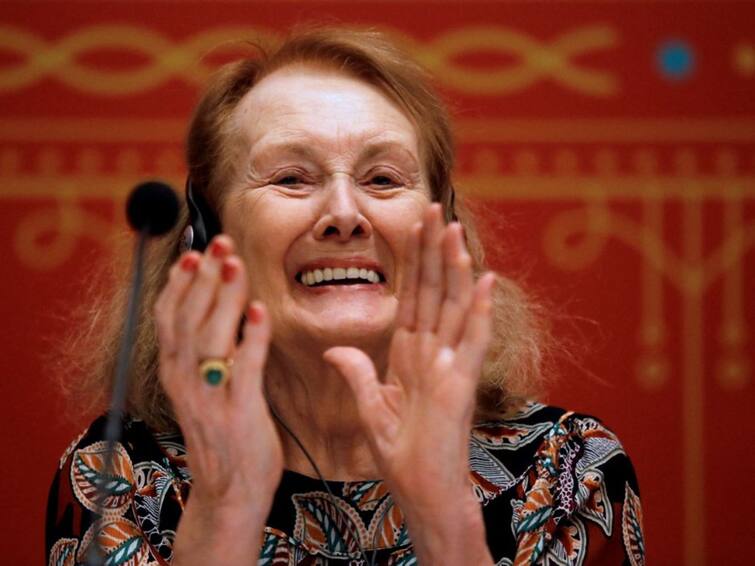 The 2022 Nobel Prize in Literature is awarded to the French author Annie Ernaux. Mats Malm, the permanent secretary of the Nobel Committee, on Thursday announced the name of the 2022 Nobel Prize in Literature recipient at a news conference in Stockholm. She has been rewarded "for the courage and clinical acuity with which she uncovers the roots, estrangements and collective restraints of personal memory".
Ernaux, 82, becomes only the 17th female writer to have been awarded the Nobel Prize in Literature.
Annie Ernaux's memory work dealing with her rural background appeared early as a project attempting to widen the boundaries of literature beyond fiction in the narrow sense, cites Anders Olsson, the Chairman of the Nobel Committee, The Swedish Academy.
Learn more about the 2022 #NobelPrize in Literature:https://t.co/oftEXlSlKi


— The Nobel Prize (@NobelPrize) October 6, 2022
The Nobel prize in literature is to honour the world's best writers and poets for their outstanding and noteworthy work in an idealistic direction from all over the globe.
Nobel Prize In Literature History
Started in 1901, first awarded to the french poet and essayist Sully Prudhomme. The Nobel prize in literature has been awarded 114 times, to 118 people, between 1901 and 2021.
The youngest awardee was 41 years old Rudyard Kipling best known for his work The Jungle Book. Doris Lessing is known as the oldest literature laureate as she was 88 years at the time of the announcement. 
The 18-member Swedish committee decides who will get the honour. The committee includes some prominent jurists, writers, linguists, literary scholars and even historians. Awardees receive 10m SEK amount (almost 7,47,27,080.00 INR) amount as prize money.
In the past three years committee is promising more global and gender-equal announcements. Committee made several changes for gaining the transparency and trust of the people.