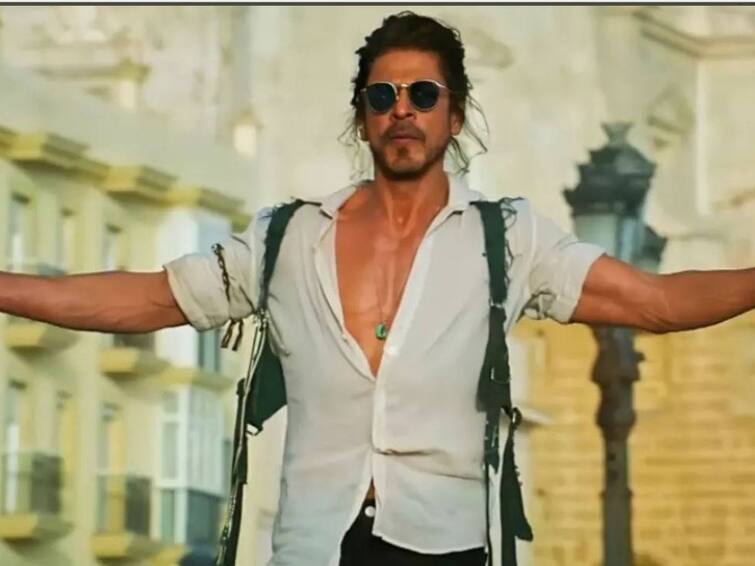 New Delhi: Advance bookings for the forthcoming Shah Rukh Khan film 'Pathaan' began on Thursday, and the film is off to a fantastic start. Despite just being present in a limited number of locations, the movie has already sold 1.17 lakh tickets among the three national theatre chains. 
One week before the film's eagerly awaited theatrical premiere, advance bookings will officially start today. Film critic and market analyst Taran Adarsh reports that the movie has already sold 1,17,000 advance tickets. He stated in a recent tweet that PVR has sold 51,000 tickets, INOX has sold 38,500 tickets, and Cinepolis has sold 27,500 tickets. The data, according to Adarsh, appear even before full-fledged advance booking starts.
#Pathaan *advance booking* status at *national chains*… Update till Thursday, 11.30 pm…

⭐️ #PVR: 51,000
⭐️ #INOX: 38,500
⭐️ #Cinepolis: 27,500
⭐️ Total tickets sold: 1,17,000#BO Tsunami loading 🔥🔥🔥

NOTE: Full-fledged advance booking will start tomorrow. pic.twitter.com/DW2mLJYhvO


— taran adarsh (@taran_adarsh) January 19, 2023
After a four-year hiatus, Shah Rukh Khan will make his cinematic comeback in one of this year's most eagerly anticipated films. In order to capitalise on the excitement, the film's producers will be conducting all of the promotional activities following the movie's release.
Shah Rukh Khan will appear on the big screen first, according to director Siddharth Anand, before the movie has any promotion.
"SRK. Just these 3 letters spell so much stardom, so much love, and are just so iconic. The entire nation has loved him for so long and we are hopeful that our film will deliver on the promise to give a never seen before SRK to audiences. We want the euphoria around his return to reach a crescendo by Jan 25, the release date of Pathaan. Thus, we will start all our promotional activities only post the release of the film. We are all humbled to be receiving the unanimous love that we are getting for Pathaan so far and we can't thank people enough," he said.
Following the success of 'Om Shanti Om', 'Chennai Express', and 'Happy New Year', SRK and Deepika are coming back together. On January 25, 2022, the action-thriller will have its theatrical premiere, and fans have already started making plans to celebrate the arrival of King Khan. The SRK fan group SRK Universe is hosting screenings of Pathaan on its opening day in more than 200 places throughout India.
Pathaan First Day First Show in 200+ cities with most of the cities with multiple first day first shows and more shows post FDFS.
DM @JoinSRKUniverse and be a part of the biggest celebration of #Pathaan! 🔥@iamsrk @yrf #PathaanWithSRKUniverse #ShahRukhKhan #SRK pic.twitter.com/l4ilZ1Yk82


— Shah Rukh Khan Universe Fan Club (@SRKUniverse) November 30, 2022
Directed by Sidharth Anand and produced by Yash Raj films, Shah Rukh Khan will be seen in 'Pathaan', the first major release of 2023. The movie will be shown in theatres in three different languages: Hindi, Tamil, and Telugu.