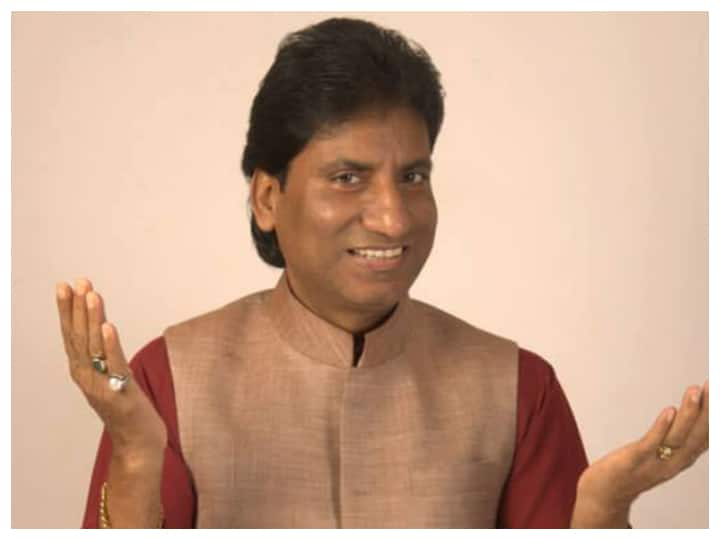 New Delhi: Popular comedian Raju Srivastava, who has been in the intensive care unit of AIIMS for a fortnight following a heart attack, is stable and continues to be unconscious, his daughter said on Thursday. 
The 58-year-old stand-up comedian was admitted to the All India Institute of Medical Sciences (AIIMS)  after he suffered a heart attack on August 10. He underwent an angioplasty the same day and is on a ventilator ever since.
"He is stable and still unconscious. Doctors are treating him," Srivastava's daughter Antara told PTI. 
Raju's representative has said that the doctors have assured them of his recovery but added that 'it will take time'.   
Speaking with Indian Express, Raju's representative said, "He is stable and doctors are treating him well. But he is still unconscious. He is on a ventilator and also doctors are keeping watch on him round the clock. Doctors have said that he will recover but it will take time." 
Raju's elder brother CP Srivastava and his wife held a special pooja for his health. The five-day is being conducted by many brahmins for his recovery. Raju's brother-in-law Prashant said that everyone is praying for the comedian's recovery with full faith.    
Meanwhile, the comedian and his family reportedly suffered a breach of privacy recently. According to various reports, an unidentified person entered the ICU to click selfies with the comedian. He was later questioned by the hospital staff. After the incident, guards have been deployed outside the ICU and no one is allowed inside without permission.     
Earlier on Thursday, Srivastava was trending on Twitter with many posts speculating about his health. Raju's wife Shikha Srivastava requested the media and the fans to not spread rumours as it affects the family's "morale".   
"My sincere request is kindly do not spread rumours. It affects our morale. We do not want negative energy, we need positivity. Please pray for his speedy recovery and he will be back soon. Doctors are giving their best and Raju ji is supporting them, He is fighting. So, kindly do not spread negativity," she said. 
Raju Srivastava rose to fame with the first of its kind stand-up comedy talent hunt show 'The Great Indian Laughter Challenge', with its first season premiering in the year 2005      
He has appeared in Hindi films such as "Maine Pyar Kiya", "Baazigar", "Bombay to Goa" (remake), and "Aamdani Atthani Kharcha Rupaiya". He was one of the contestants on "Bigg Boss" season three. 
(With inputs from PTI)