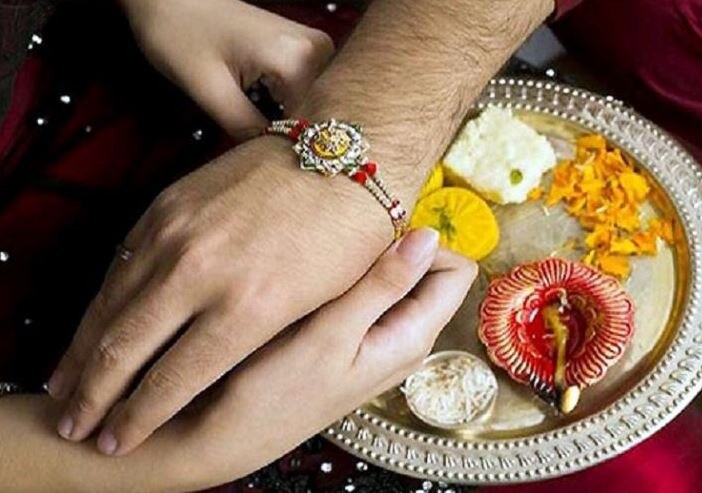 Raksha Bandhan 2021: Raksha Bandhan is a celebration of the bond between a brother and sister. In this, sisters tie Rakhi demanding protection and the brother take a pledge to protect them. Raksha Bandhan is celebrated with great pomp and gaiety all over the country. Sisters tie Rakhi on the wrists of brothers and wish them long life, success, and prosperity.
According to the Hindu calendar, the festival of Raksha Bandhan is celebrated on the full moon day of Shukla Paksha of Sawan month. In the year 2021, this date is on Sunday, August 22.
Shubh Muhurat for the Raksha Bandhan
As per the Hindu calendar, the full moon date of Shukla Paksha of Sawan month will start from 03:45 pm on 21st August and will end on 22nd August at 05:58 pm. According to the rules of Udaya Tithi, Raksha Bandhan will be celebrated on the full moon day i.e. 22nd August.  
Shubh Muhurat of tying Rakhi
ShubhMuhurat for the Raksha Bandhan: From 05:50 am to 06:03 pm on 22nd August 2021
Timings of Raksha Bandhan: 12 hours 11 minutes
Reason For Not Tying Rakhi In Bhadrakal
According to astrology, it is inauspicious to tie Rakhi in Bhadrakal. In astrology, no auspicious work is done in Bhadra and Rahukal because the result of work done at this time is inauspicious. It is a mythological belief that Rakhi was tied by Lankapati Ravan in Bhadrakal. Within a year Ravana was destroyed and he was killed.  That is why sisters tie rakhi on the wrist of their brothers except for Bhadrakal.
It is believed that Bhadra is the sister of Sun's son Shani Maharaja. At one time Lord Brahma had cursed Bhadra that any person who does auspicious work in Bhadra will have inauspicious results. For this reason, also Rakhi is not tied in Bhadrakal and also in Rahukal.