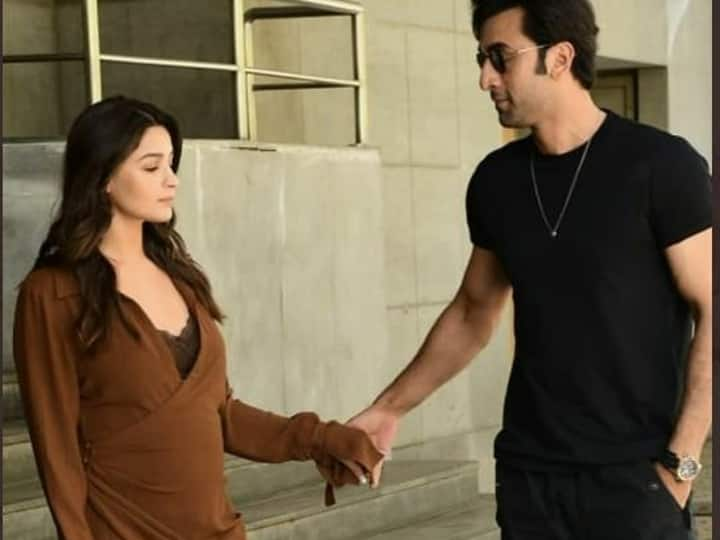 New Delhi: Remeber how the internet went ablaze when Ranbir Kapoor made a 'phailod' comment about his pregnant wife and actor Alia Bhatt. The said inicdent occured recently during a YouTube live session when both of them were promoting their upcoming film 'Brahmastra' with Ayan Mukerji, the director. Now, Ranbir Kapoor apologized for the comment duirng a promotion event for the film in Chennai.
At the press meet of 'Brahmastra' in Chennai, Ranbir apologized for the comment. He said,"Firstly, I love my wife with everything I have in my life. It's a joke that didn't turn out to be funny. It wasn't my intention. I spoke to Alia about it later and she laughed it off. My sense of humour falls flat on my face sometimes. I apologise to those who got offended by it."
"I spoke to Alia about it and she really laughed it off" #RanbirKapoor apologizing on his comment

WE LOVE RANBIR KAPOOR pic.twitter.com/6b3bBUPIsh


— Lakeer Ka Fakeer (@arthwrites) August 24, 2022
During the earlier Live session mentioned, Alia was speaking about the less aggressive approach to the promotions of the film. She had then said,"We will promote the film, and we will be everywhere, but if the question you are asking is why we are not phailod everywhere, right now our focus is…" Ranbir then pointing at his wife's baby bump had made the comment, "Well I can say somebody has phailod." Alia was taken aback and Ranbir immediately said, 'It's a joke., it's a joke.'


Ranbir Kapoor and Alia Bhatt are the lead pair in the first installment of 'Brahmastra' in which Ranbir plays the Agni Astra and his character's name is Shiva while Alia plays his love interest, Isha. 
'Brahmastra' also stars Amitabh Bachchan, Nagarjuna, Mouni Roy and Shah Rukh Khan in a guest appearance. Recently, it was also being reported that Deepika Padukone and Ranveer Singh, Alia Bhatt and Ranbir Kapoor will be starring in the second installment of 'Brahmastra'.
Brahmāstra is a new original universe inspired by deeply rooted concepts and tales from Indian history but set in the modern world, with epic storytelling of fantasy, adventure, good vs evil, love, and hope; all told using cutting-edge technology and never-seen-before visual spectacles. The story is set in modern-day India, against the premise of a secret society called the Brahmānsh; who generation after generation have protected many divine 'Astras' (weapons) that were created in ancient India and safe-guarded from the eyes of the world. The most powerful and the most deadly amongst these divine weapons; the Lord of all the Other Astras – named after the most powerful weapon of the Gods, the Brahmastra, is now waking up. And it threatens to completely destroy the universe we know today. 
( With inputs from IANS )