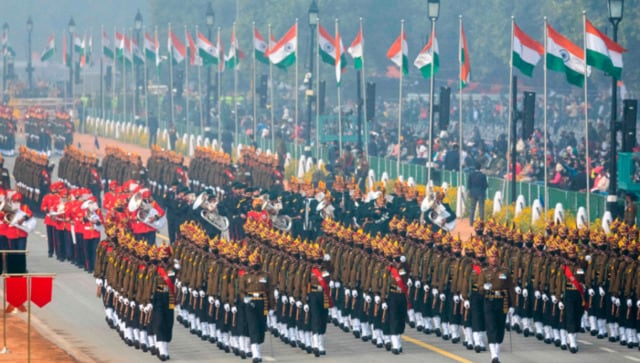 Republic Day is commemorated each year on 26 January to mark the adoption of the Indian Constitution. The main programme of this day is the annual parade, which starts from Kartavya Path, New Delhi, and concludes at the India Gate. On this day, parades and air shows are held by the Indian Army, Indian Navy and Indian Air Force (IAF). The flypast by the IAF jets is one of the most stunning events that takes place on this day. From the vintage Dakota, which was the first major transport aircraft to be inducted into the IAF to the modern Rafale fighter jets, 50 aircraft will participate in this year's Republic Day parade flypast. Here is all you need to know about the event:
Know all about flypast by IAF jets
The vintage IL38 SD aircraft of the Indian Navy will fly over Kartavya Path on Republic Day as part of the flypast. The IL38 SD was inducted in the 1970s and played a significant role in the long-range maritime reconnaissance missions of the Navy. The aircraft contained anti-shipping strike, long-range submarine search and strike, electronic signal intelligence, and distant search and rescue capabilities.
A total of five IL38SD aircraft had been inducted by the Navy. However, only two of them are presently operational and are on the verge of retirement.
Wing Commander Indranil Nandi told Indian Express, "While the Rafale jets will fly in three separate formations, the Dakota will be flanked by two Dornier 228 in a Vic formation. The 50-aircraft strong flypast will include 23 fighter aircraft, 18 helicopters and eight transport aircraft alongside the Dakota".
Other aircraft participating in the flypast include the advanced light helicopter Mark IV, MiG-29s, Mi-17 V5, Su-30s, and transport aircraft C-130 and C-17. A total of 13 formations will be flown.
IAF's marching contingent
Squadron Leader Sindhu Reddy is going to lead the IAF's marching contingent in the Republic Day parade. The air force band contingent contains 72 musicians. Three drum majors are going to play popular martial tunes, including Sound Barrier and Ladakoo.
Read all the Latest News, Trending News, Cricket News, Bollywood News,
India News and Entertainment News here. Follow us on Facebook, Twitter and Instagram.