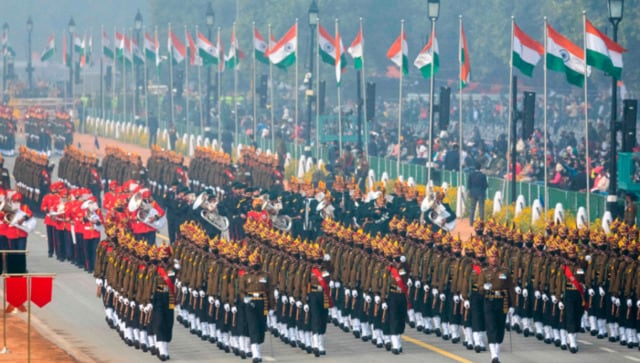 To mark the enactment of the Indian Constitution, every year 26 January is celebrated as Republic Day. The day is celebrated with great fanfare as it was on 26 January 1950, that the Constitution of India came into force. However, there is another commemoration associated with Republic Day that annually takes place on 29 January, which is the Beating Retreat ceremony. Every year, the Beating Retreat ceremony is held on 29 January at Vijay Chowk. The Beating Retreat ceremony marks the official conclusion of the Republic Day celebrations. The commemoration is graced by the Indian President, as he is the Supreme Commander of the Armed Forces. The ceremony is observed by lowering the flags at dusk. During the Beating Retreat, the outlines of the Rashtrapati Bhavan, North Block, South Block, and Parliament House are illuminated with lights.
History and Significance
The centuries-old tradition of the Beating Retreat ceremony finds its roots in the days when the troops disengaged from battle during sunset. As per the Royal Irish Virtual Military Gallery, on 18 June 1690, James II's army orders directed the drums to beat a retreat at night. At that time, drums played a crucial role in directing the soldiers to lower their arms and retreat for the day. For the unversed, the Beating retreat was considered, as the symbolisation of the withdrawal from the battleground because at the first blow of the buglers and trumpets, the flags were lowered.
The ceremony reportedly touched the Indian grounds during the early 1950s, when the late Queen Elizabeth II visited the nation, along with her husband Prince Phillip, for the first time after India gained independence. Indian Army's Major Robert was called by the first Prime Minister of India Jawaharlal Nehru to come up with something spectacular for the British monarch's visit. That was when Major Robert reportedly came up with the idea of the Beating Retreat ceremony. Since then, the ceremony has become an inseparable part of Republic Day.
Beating Retreat ceremony this year
As per the media reports, this year during the Beating Retreat ceremony, India will witness the biggest drone show in the county. Reportedly, indulging 3,500 indigenous drones, the drone show will light up the evening sky over Raisina Hill during this year's Beating Retreat. In addition, a 3D anamorphic projection is reportedly going to be organised during the ceremony on the North Block and the South Block.
Last year, during the Beating Retreat ceremony, nearly 1000 drones reportedly lit up the sky and put on a mesmerising laser show, which was conducted by a start-up called Botlab, in association with the Defence Ministry.
Read all the Latest News, Trending News, Cricket News, Bollywood News,
India News and Entertainment News here. Follow us on Facebook, Twitter and Instagram.