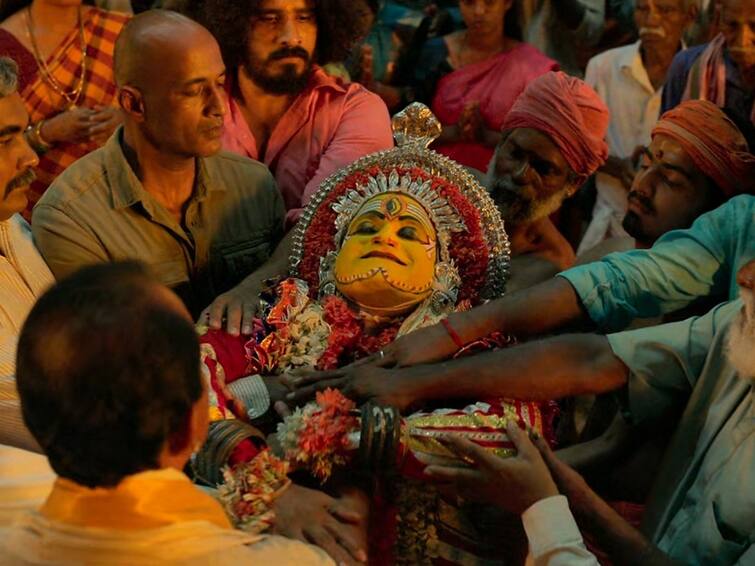 Rishab Shetty's pan-Indian hit 'Kantara' finally made its online streaming premiere on Amazon Prime on November 24. The Kannada film received plaudits from both audiences and critics after its theatrical release.
Social media was ablaze with discussions about changes made to the movie's climax after it was released on OTT. The creators have replaced Varaha Roopam, the song from 'Kantara' that had become incredibly popular, with a different version. 
This occurred in the wake of the controversy that 'Kantara' was recently involved in following the accusation of plagiarism and copyright infringement by the Keralan music group Thaikkudam Bridge. They filed a petition charging a copyright violation and claimed that the song Varaha Roopam was an imitation of their 2007 song Navarasam.
The group that claimed the work was plagiarised has now posted an update on Facebook informing viewers that Prime Video has taken the song out of the movie.
Thaikkudam Bridge posted a picture collage of their song Navarasam and Varaha Roopam on their Facebook page and wrote, "Amazon Prime has removed the plagiarised version of our song N A V A R A S A M from the movie KANTARA. Justice Prevails. Thanks to our Attorney: Satish Murthi & our mentor Mathrubhumi for their unstinted support. Thanks to our musician fraternity, fans and media whoextended their wholehearted support to fight for their rights." 
In October, Thaikkudam Bridge claimed that Varaha Roopam was a duplication of their song Navarasam. They accused the Kantara team of plagiarism in a statement posted on Instagram.
"From our and our partners standpoint, we would like our listeners to know that Thaikkudam Bridge is in no way or form affiliated with "Kantara". The unavoidable similarities between our IP "Navarasam" and "Varaha Roopam" in terms of audio is therefore a blatant infringement of copyright laws. From our standpoint the line between "Inspired" and "Plagiarized" is distinct and indisputable and therefore we will be seeking legal action against the creative team responsible for this," the statement read. 


However, all accusations of copyright infringement were promptly denied by Hombale Films, director Rishabh Shetty, and music director Ajaneesh Lokanath. Later, on October 29, 2022, Kozhikode District Sessions court issued an interim injunction order prohibiting the use of Varaha Roopam in Kantara. The injunction forbade using the song without Thaikkudam Bridge's consent on OTT platforms, music channels, websites, and YouTube. 
'Kantara' is now the highest-grossing movie of all time in Karnataka and has amassed over Rs 400 crore rupees in box office earnings worldwide.