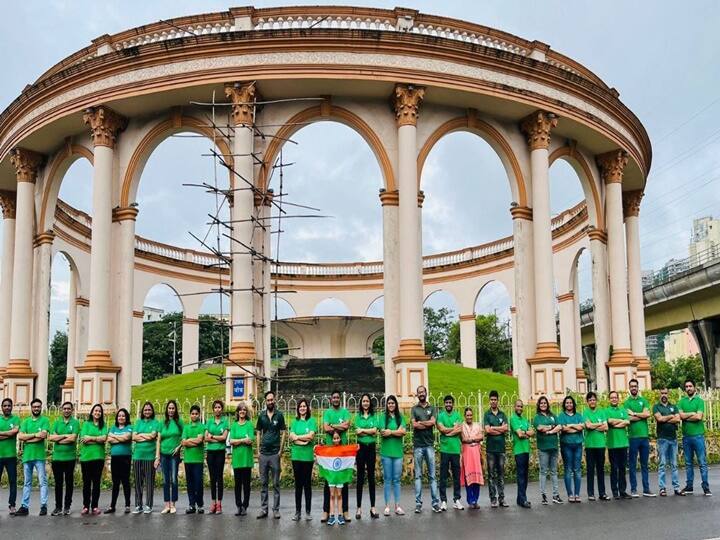 New Delhi: On the occasion of 75 years of India's independence, volunteer organisation Robin Hood Army (RHA) undertook a massive nationwide effort to support underprivileged sections by providing free meals.
RHA served 73.33 Lakh meals and helped to transform 3,531 lives in just 15 days nationwide. '#Mission75' also aimed to empower 75 people in each of these cities by bringing together civic society, influencers, media houses, and corporates.
This confluence aimed to achieve a two-pronged objective of feeding the hungry and providing access to opportunities and knowledge to the marginalized sections and encourage a
transformation in their lives. 
RHA created a hyperlocal model to try and solve the pressing problems of hunger and unequal access to opportunities across the nation. Through #Mission75, lacs of RHA volunteers known as robins served meals and rations to the needy across India's orphanages, old age homes, shelters, rural inhabitants, etc.
As part of #Mission75's empowering 75 lives across different cities initiative, RHA identified 75 individuals in each city and aimed to be the catalyst in initiating a life-changing impact. This initiative included providing healthcare support, generating employment opportunities, and creating avenues for skill-based training.
ABP Network has been a valuable ally to the RHA in its efforts to reach a larger audience. On that note, the network undertook an awareness campaign which was also a call of action to people to participate in the initiative. ABP Network developed promos for all of their channels that featured the leading anchors from each channel and ran them on broadcast and digital platforms, these promos garnered significant views and engagement from the audiences.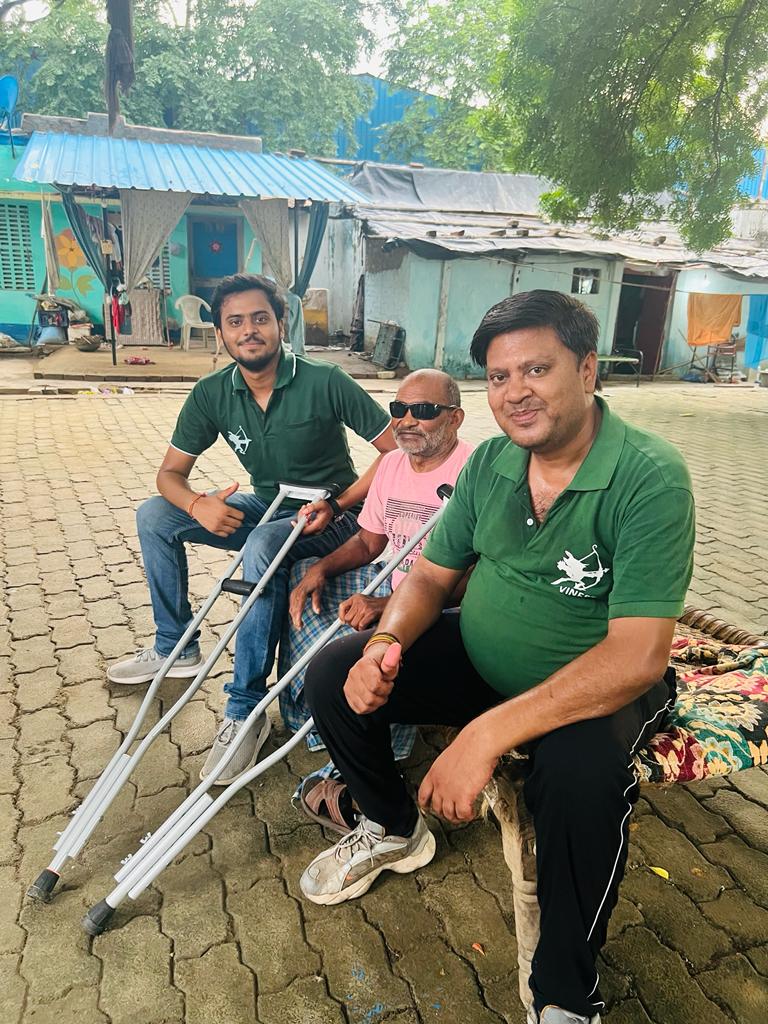 The channels also highlighted the various drives that RHA held over the previous two weeks in their respective regions. The initiative was also supported by Uber, the Minimalist, and Glance who pledged to provide support to people facing physical or mental disabilities, terminally ill patients, and retired veterans.
RHA exemplified a group of people who came together as a philanthropic force with the common purpose of helping the ones in need. RHA's mission was centered on the premise
that feeding the hungry is more than just providing a day's meal. It is more to do with creating a relationship of trust and putting people on a path that enables them to feel
empowered to earn their living and support their families.
RHA believes that humans have a right to access basic healthcare and opportunities that make them self-reliant in the truest sense.
Some heartwarming stories from the RHA initiative are as follows:
Anita, a 32 years old woman had met an unfortunate accident that led to her losing an eye. She has been unable to work since. She received assistance from Robins of
Gurgaon for her corneal transplant, and she eventually regained her vision.



Volunteer work in Gurugram




An elderly person from UP's Pukhrayan was disturbed by rainproofing concerns, especially during the monsoons when water would accumulate and drip through a leaky, weak roof. The Robins fixed the issue by installing fibre sheets and replacing the roof, giving the man a decent roof over his head.

Children with special mental abilities were enrolled at Chandigarh's GRIID. They will receive government assistance, decent jobs, lifelong training, and education.
By highlighting the effort on their news channels and encouraging more volunteers to get involved, ABP Network assisted RHA in reaching out to larger audiences. The network is making every effort to assist RHA in its endeavours.
The Minimalist created a short film #KhaaliThaali in order to amplify the message of the initiative and it also acted as a call out for volunteers and donors. Moreover, it has been released in Marathi, Bengali and Hindi on ABP Network's TV channels.