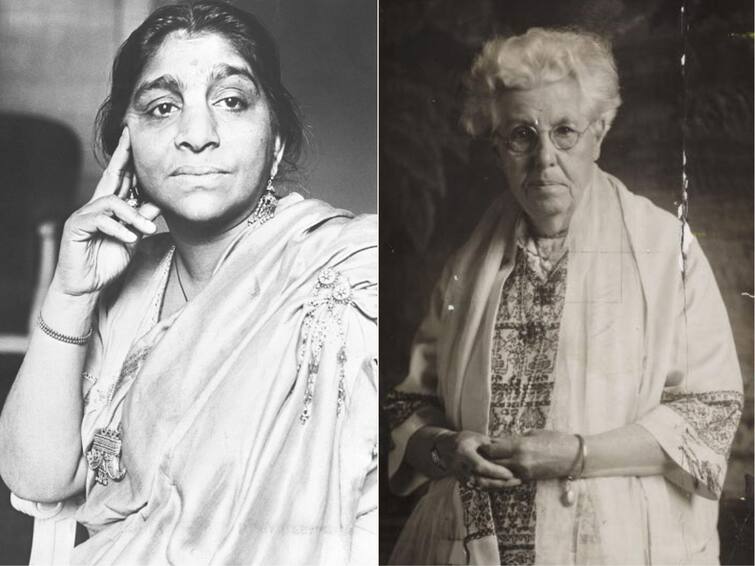 Indian struggle for independence is a story of sacrifices, hardships, and pain. From the Revolt of 1857 to the widespread civil disobedience movement including illegal salt making, followed by freedom struggle actions across the nation, every step taken to make India free of British rule involved every sphere of the society. Women activists also participated in the full-fledged freedom movement. 
The success story of India's independence struggle cannot be completed without attributing to the Viranganas (Hindi word for female warriors). In order to commemorate 75 years of independent India, here are a few of the Viranganas without whom 'Azadi Ka Amrit Mahotsav' is incomplete: 
Rani Lakshmi Bai of Jhansi: The poem "Jhansi Ki Rani" by Hindi poet Subhadra Kumari Chauhan is the best description of Rani Lakshmi Bai that has ever been written. She is famous for her bravery in the 1857–1858 Sepoy Mutiny. Rani Lakshmi Bai put up a valiant fight against the invaders while the Jhansi fort was under siege, and she refused to give up even after her troops were outnumbered. She successfully attacked Gwalior but was later killed in battle.
Aruna Asaf Ali: For her contributions to the fight for independence, she is referred to as the "Grand Old Lady of Indian Independence." Aruna Asaf Ali was a feisty politician who entered politics at a time when the country's independence struggle was in full swing and young people were giving their lives to the cause. She was an ardent member of the fight for Indian independence, and she is well known for raising the Indian National flag at the Gowalia Tank Maidan in Bombay in 1942, during the Quit India Movement.
Sarojini Naidu: Popularly known as the 'Nightingale of India'. She was given this name by Mahatma Gandhi because of the claim that her poetry was lyrical and rich in imagery. Naidu served as the Indian National Congress's first female president. Naidu was a founding participant of the All India Women's Conference in 1927. She visited America in 1928 to advocate for nonviolent protest. The 1929 meeting of the East African and Indian Congress was presided over by Naidu in South Africa.
Madam Bhikaji Cama: Madam Cama, also known as Bhikaiji Rustom Cama, was a well-known figure in the Indian independence movement. In a sizable, prosperous Parsi Zoroastrian family, Bhikaiji Cama was born in Calcutta. On August 22, 1907, Madam Bhikaiji Cama raised the Indian flag for the first time in a foreign country. She pleaded with the British, who had seized control of the Indian subcontinent, for equality and independence as she raised the flag at the International Socialist Conference in Stuttgart, Germany.
Kasturba Gandhi: Kasturba Gandhi's name is frequently forgotten in the midst of Gandhi's leadership, yet she was his rock and the first person to truly understand him. He could persuade others of the same if he could persuade her to abandon her beliefs in caste and untouchability. She was possibly the only one who could argue with him and criticise his errors. She served as his wife, caretaker, companion, and later, his representative.
Begum Hazrat Mahal: The second wife of Nawab of Awadh, Wajid Ali Shah, and the regent of Awadh in 1857–1858 was Begum Hazrat Mahal. Also called Begum of Awadh, she is renowned for playing a pivotal part in the Indian Rebellion of 1857 uprising against the British East India Company. Begum Hazrat Mahal assumed authority as the guardian of her minor son, Prince Birjis Qadr, whom she had proclaimed as the monarch (Wali) of Awadh, during the Indian Rebellion of 1857 when her group of supporters rose against the British forces led by Raja Jalal Singh.
Annie Besant: British socialist Annie Besant was a fierce advocate for human freedom and self-rule in both Ireland and India. Besant made his first trip to India in 1893 before relocating here and joining the Indian nationalist movement. She founded the Indian Home Rule League in 1916, serving as its president. She also held a prominent position in the Indian National Congress.
Vijaya Lakshmi Pandit: Vijaya Lakshmi Pandit, an Indian diplomat and politician who served as the sixth governor of Maharashtra from 1962 to 1964 and the eighth president of the UN General Assembly from 1953 to 1954, was inspired by Jawahar Lal Nehru and Mahatma Gandhi to participate in the freedom struggle and was detained three times by the British. At the All India Women's Conference (AIWC), where she worked on introducing resolutions attacking Hindu personal laws and addressing gender issues, she had her first political experience in the 1930s.