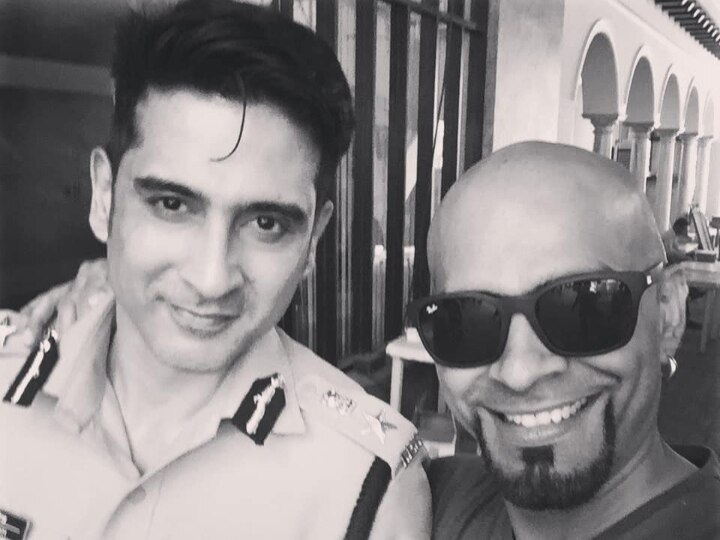 While the world was still mourning the unfortunate demise of Sushant Singh Rajput, there popped out another shocking news as Sameer Sharma was found hanging in his apartment a few days back. The TV actor's dead body was discovered by his building's watchman and the latter soon informed the authorities. The whole industry went into a state of shock and his friends and co-stars are devastated with the loss. Recently, Raghu Ram shared an Instagram post with the late actor and bid a final goodbye to his friend.
ALSO READ| Aishwarya Rai's Daughter Aaradhya's Video Taking Online Classes Hits The Internet, Says 'Dhanyavaad Miss'
While sharing a black and white photo with the 'Hasee Toh Phasee' actor, Raghu thanked the latter for always being there for him whenever he needed. He also wished he could have been there for him too. The 'Roadies' judge further expressed his regret and hopes that his friend's pain is finally over.
The caption read, "Goodbye, my sweet, troubled friend. Thank you for being there for me when I needed it … I wish I could have been there for you too. I will always remember you with love. And with regret. I really hope your pain is finally at an end."
Recently, while giving an interview, Samir Soni also revealed how the news of Sameer Sharma's death left him devastated and broken. He told that he had cried the whole day when he got the unfortunate news. Samir Soni was quoted saying, "Though we became friends almost instantly, we lost touch over the years. It's only in 2019 that we reconnected again. As I said, he was a crazy genius and he had his highs and lows. As a friend, I have always supported him, whenever he needed me. He was a great guy and a gentleman in the true sense."
Sources close to the late actor revealed that he was very reserved in nature and used to write poetries. He earlier went through a major health issue but he recovered and got back to acting.
ALSO READ| Sameer Sharma Death: Samir Soni Cried The Whole Day, Says 'He Was A Crazy Genius And Had His Highs And Lows'
Watch this space for more updates.