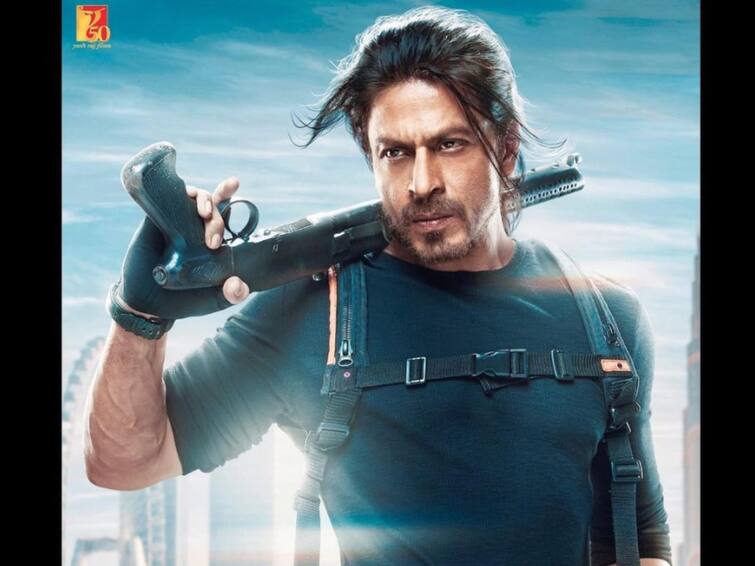 New Delhi: The action film 'Pathaan' directed by Siddharth Anand is one of the most anticipated Bollywood films due to the fact that it will mark Shah Rukh Khan's return to the big screen after 2018. The film also stars Deepika Padukone and John Abraham in the lead roles.
The new action-packed poster has Shah Rukh brandishing a shotgun and displaying a tough persona. His long hair blows in the wind, and famous sites in Dubai can be seen in the background. Check out the new poster of 'Pathaan':


Directed by Siddharth Anand, the film is touted as a high-octane action thriller. Siddharth recently discussed Shah Rukh Khan's cool look in 'Pathaan'. IANS quoted him saying, "It was a task and a big challenge to craft a look that is extremely different for SRK, who is playing a daredevil spy in Pathaan! We wanted to capture the essence of his character which is inherently cool through what he wears and also his hairstyle. We wanted to make SRK the symbol of alpha and machismo, someone who is effortlessly cool and hot at the same time, through his look."
The teaser of the film was released on Shah Rukh's birthday and his fans have been waiting eagerly for the trailer since then but recently the makers revealed that the music of the film would be launched before the trailer release in January. 
'Pathaan', which also has a cameo by Salman Khan, will land in theatres on January 25 in Hindi, Tamil and Telugu.