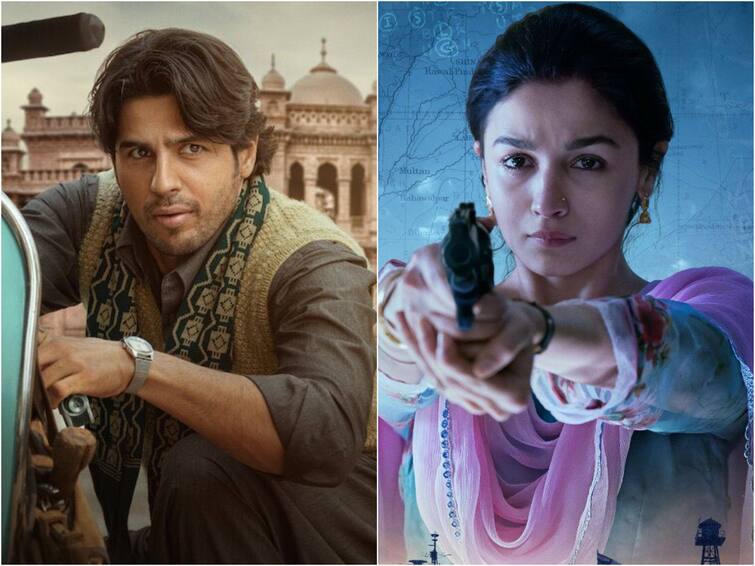 New Delhi: 'Mission Majnu' is an espionage thriller starring Sidharth Malhotra and Rashmika Mandanna. Sidharth Malhotra addressed whether or not their film contributes to the stereotyping of Pakistanis in Hindi cinema, as well as comparisons to Alia Bhatt's Raazi (2018), in a recent interview.
The creators of the 1970s-set Mission Majnu claim that the film was "inspired by true occurrences." Starring Sidharth Malhotra, it depicts the RAW agent's mission to carry out in Pakistan. 
There was a segment of the audience who saw the teaser earlier this year and immediately made analogies to the movie 'Raazi'. The film starring Alia Bhatt and Vicky Kaushal was inspired by the true story of a Kashmiri spy who married a Pakistani Army officer (Vicky) in order to gather intelligence for the Indian military.
While speaking with Film Companion, Sidharth discussed Mission Majnu, saying, "It is never a bad thing if people are trying to find a reference point for a film. It (Raazi) is a good film. It doesn't feel like it (the comparison) is such an alarming thing. Yes, the elements on the outer periphery seeing the trailer might look similar. It is in the same decade (1970s), has similar elements, but I think the experience is completely different. It is only fair to speak to people after January 20 (Mission Majnu's release date), once they see the film… I think it is fair (the comparison), and we will have a better conversation when the film is out and we could discuss it. Comparison with a good film is always welcome, it is not a bad thing at all." 
The actor was questioned whether he thought his role in the film contributed to negative preconceptions about Pakistanis in Hindi cinema, and he said, "I think it will be a fair dialogue once everyone sees the film… it is never about a community or taking a dig, which digresses from the film… a religion or a community is never an issue in the film."
Shantanu Bagchi helms 'Mission Majnu', which is now available on Netflix.