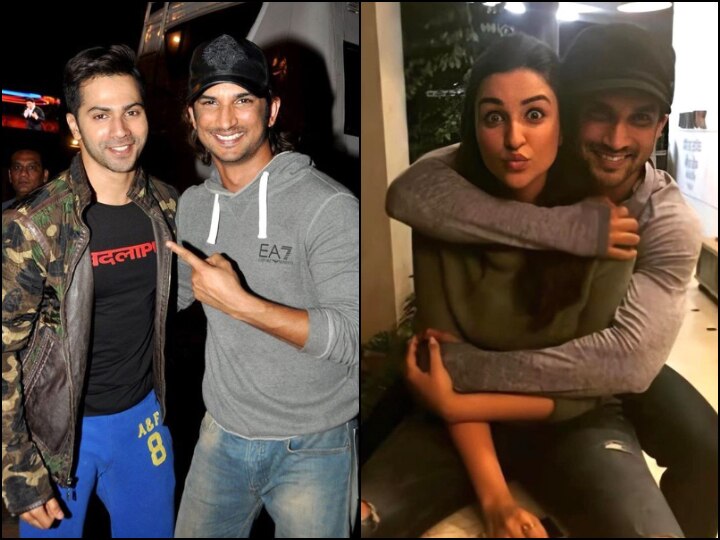 Sushant Singh Rajput's family and fans have been urging for a CBI investigation in the late actor's death case since a long time now. Kangana Ranaut, Ankita Lokhande, Kriti Sanon have already come out in the support of Sushant's family in seeking justice and demanding for a CBI enquiry.
While the Supreme Court is yet to give its judgement for CBI probe into the case, other B-town celebrities have now stepped forward and requested a CBI investigation as they feel that the family of the 'Dil Bechara' actor deserves to know the truth.
ALSO READ| 2-Month Death Anniversary Of Sushant Singh Rajput; Sister Shweta Singh Kirti Urges People To Join 'Global-24 Hour Prayer'
Recently, Varun Dhawan took to his Instagram and shared a story demanding for a CBI investigation of Sushant Singh Rajput. He wrote, "#cbiforSSR"
The late actor's co-actor from 'Shuddh Desi Romance' Parineeti Chopra also took to her social media and shared a story for SSR's justice. She wrote, "All that is needed, is the truth. #JusticeForSSR"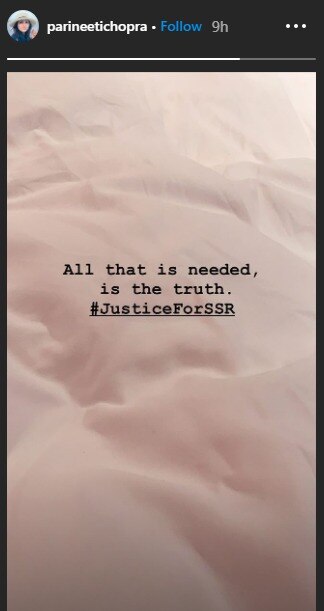 'Gully Boy' actor Siddhant Chaturvedi also shared a story on his Instagram requesting justice for the 'Chhichhore' actor.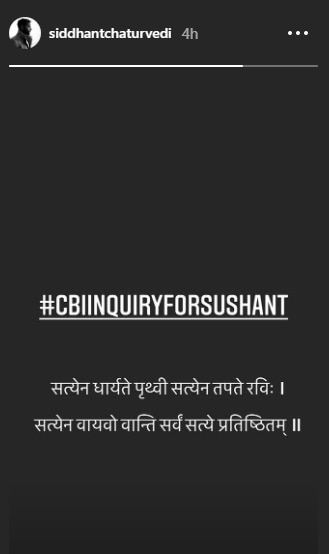 Sushant's 'Raabta' co-star Kriti Sanon also demanded a CBI enquiry for the actor as she feels that his family, friends and loved ones deserve to know the truth. She wrote, "I pray that the Truth comes out SOON…His family, his friends, fans, and all loved ones deserve this closure… I hope and pray that the CBI takes over the case so it's investigated without any political agendas, in the TRUE sense, to provide justice to the family!! Its high time his soul rests in peace! #CBIForSSR #SushantSinghRajput"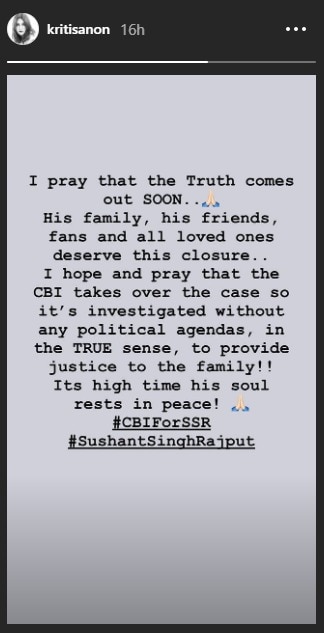 On August 13, team Kangana Ranaut also shared a video of the 'Manikarnika' actress demanding CBI investigation for the 'Kai Po Che!' actor. In the video, the actress can be heard saying, 'we deserve to know the truth'
While sharing the video, her team wrote, "After Sanjay Raut said they are in the last last leg of investigation, #KanganaRanaut joins the global campaign for #JusticeForSushant #CBIForSSR. We deserve nothing but the truth."
Mouni Roy also shared a story on her Instagram demanding justice for the late actor.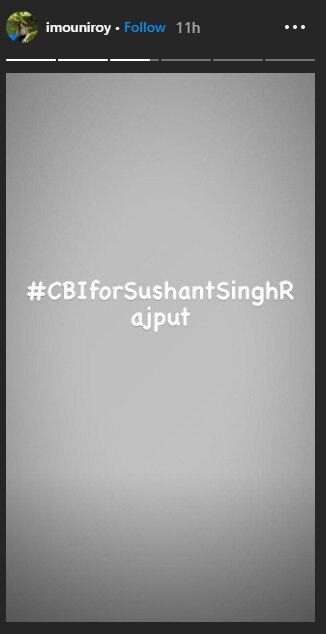 Earlier today, Rajput's sister Shweta Singh Kirti shared a picture on the 2 month death anniversary of her loving brother and requested everyone to join for a Global 24-hour spiritual and prayer observation for the justice of SSR on August 15 at 10:00 AM. Ankita Lokhande also joined the league and demanded justice for her 'Pavitra Rishta' co-actor.
ALSO READ| WATCH: Siddhanth Chaturvedi Shared A Dancing Video Of Sushant Singh Rajput From His College Days
Watch this space for more updates.