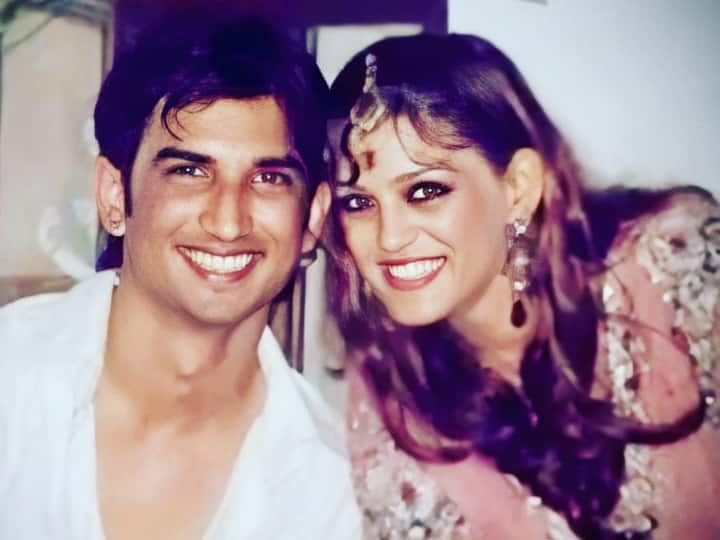 New Delhi: Bollywood actor Sushant Singh Rajput bid adieu to the world on June 14, 2020. The actor who was allegedly found hanging in his Bandra apartment was loved by one and all. The news of his passing away shook the world and his fans and loved ones have been mourning this huge loss ever since.
Though the actor left for his heavenly abode 18 months back, his family members and fans still remember him fondly and often trend him on social media. Now, as we enter a new year in our lives, Sushant Singh Rajput's sister Shweta Singh Kirti took to the late actor's Facebook account to wish his fans on the occasion of New Year.
Shweta Singh Kirti shared a note from SSR's Facebook account that read, "Wishing everyone a very happy new year and best of everything. This is Shweta Singh Kirti wishing all of you on Bhai's behalf."
As soon as the post became online, fans started commenting on the post. One fan wrote, 'One second I thought Sushant is bck.. still feeling whatever happened is a dream.. but ..,Happy new year miss you Sushant singh., you are always remembered .' Another user commented, 'Miss you Sushant Bhai. thank you shweta did for posting happy year to SSRains family and others from our beloved Sushant Bhai account .No one will forgot Sushant and he will be alive everyone's hearts forever.'
Take a look at other comments here: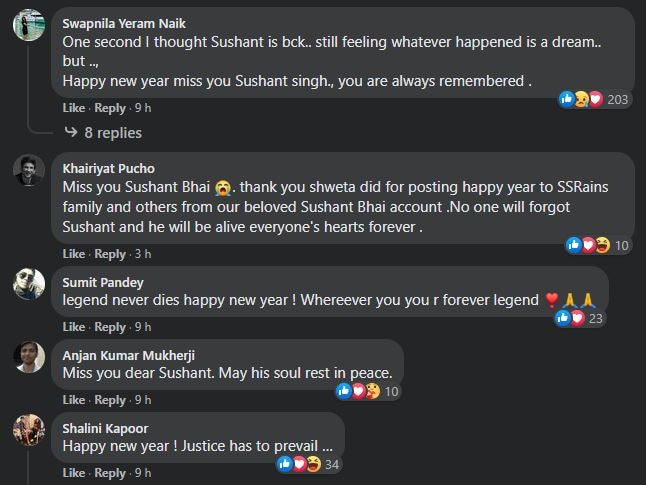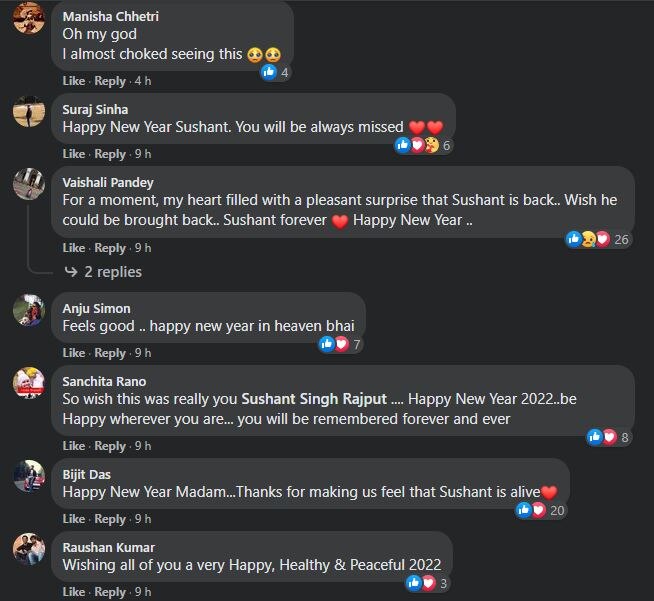 Sushant Singh Rajput's death case has been grabbing a lot of attention. His death case is currently being investigated by three Central agencies – CBI, NCB and ED.
'Golden Girls' Star Television Legend Betty White Passes Away At 99
Stay tuned for more updates.