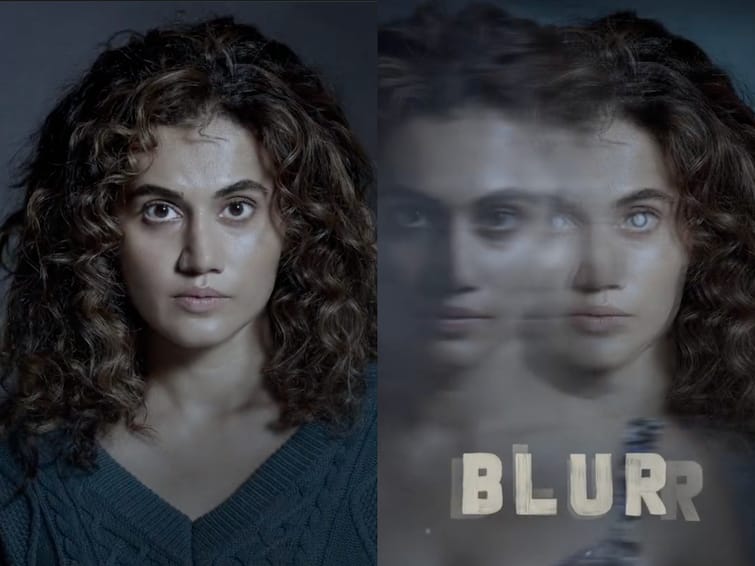 New Delhi: On Wednesday, audiences were introduced to 'Blurr', the upcoming psychological thriller starring Taapsee Pannu. Taapsee announced the film's release date in her Instagram post. Her next film will debut on ZEE5 on December 9th. 
Taapsee, appearing terrified, stares directly into the camera as another Taapsee appears in front of her in the movie's first peek poster. The former Taapsee's eyesight is deteriorating, and she can no longer make out their features. There have been rumours that the actress will take on two roles. Taapsee captioned the video, "There's always more than what meets the eye! #BlurrOnZEE5 premieres 9th December."


The film is based on Guillem Morales's Julia's Eyes, a Spanish horror and psychological thriller published in 2010. Due to the lack of a full trailer and the fact that the story details are hidden in the film itself, very little is known about 'Blurr'. It is known, however, that the film will revolve on a lady who is losing her eyesight and who is investigating the murder of her twin sister. Taapsee stars as the film's protagonist, Gayatri. 
Taapsee Pannu shared the first still from the film on her Instagram account in August. The actress was seen standing on a balcony with a glass of wine in her hand. She had her eyes covered in the picture.


The actress was most recently seen in the movie 'Dobaaraa'. In addition to Blurr, she is also in Rajkumar Hirani's film Dunki opposite Shah Rukh Khan. The film is scheduled for the month of December in 2023.