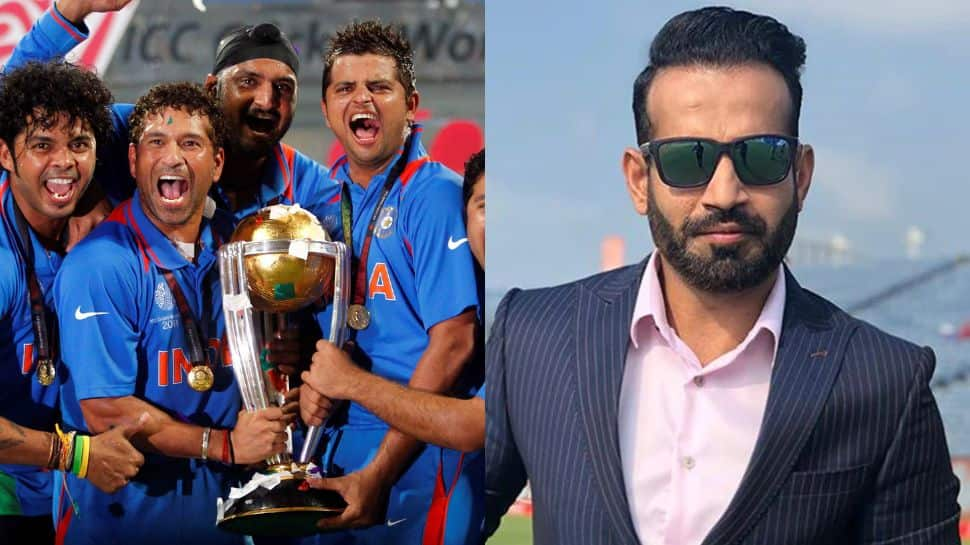 Irfan Pathan, a former left-arm fast bowler for India, thinks that the current team needs to concentrate on the variety of its bowling lineup on various pitches because the bowling attack in previous World Cups lacked fire in critical matches. With a 3-0 series victory over Sri Lanka and a home series victory over New Zealand, India is preparing for the ODI World Cup, which they will host in October and November. Mohammed Shami and Mohammed Siraj have established themselves as cornerstones in the speed bowling lineup in place of Jasprit Bumrah.

Sir Sachin Tendulkar's 84 runs innings vs Pakistan in 2011 World Cup Semi Final. pic.twitter.com/aRnVxH5Uei


— Cheeku (@KohliwasGoat) November 11, 2021
"India need to focus on bowling. It is very important to plan what combination we should be playing and which bowlers should get a chance, depending on how they make the most of the pitches. The biggest problem here, is that the pitches are flat and our bowling is not up to the mark and that's what we have seen in the last two T20 World Cups against Pakistan as well as against England in the semi-finals. Our bowling definitely lacked heat."

"So, this is what I personally want to see going forward, that we have two bowlers who do not require the special pitches that we expect. They have their respective skills either by pace or the variation and I think that the team management and the selectors and everyone, even the captain Rohit Sharma, are going in the right direction," said Pathan on the 'Follow The Blues' show on Star Sports.

On Saturday in Raipur, Shami was at his vintage best, scything through the New Zealand batting line-up with seam movement to pick 3-18 in six overs and set the base for a comprehensive eight-wicket victory, giving India an unassailable 2-0 lead in the series. His set-up of Finn Allen in the opening over of Raipur's first international match was a treat to watch. Three outswingers were followed by a straight delivery before the nip-backer hit the stumps after evading the bat and brushing past the back pad.

"I was really impressed with Shami because of the way he set it up, the first wicket, the first over. Everything started from there itself because in the start we kept bowling then with a little bit of variation that was there in his wrists, getting the ball in was very effective. The three wickets that were taken by him, out of which he got two in his first spell and then dismissing Bracewell with a bouncer, who could have been a threat to team India," added Pathan.
With his straight seam position and bowling on good length consistently, Shami never gave any freebies to the Blackcaps batters, deceiving Daryl Mitchell to take a superb low catch and then bouncing out Michael Bracewell after switching to over-the-wicket angle to make the result of the match a foregone conclusion.

"Changing the angle against him according to the situation, he used the pitch well bowling a bouncer and took his wicket. So, each and every wicket was very crucial, his spell was very impressive and he needed a wicket desperately because his performance was not up to the mark, especially in the last seven matches. And after a very long time he got those three wickets which were very important and very impressive as well," concluded Pathan.