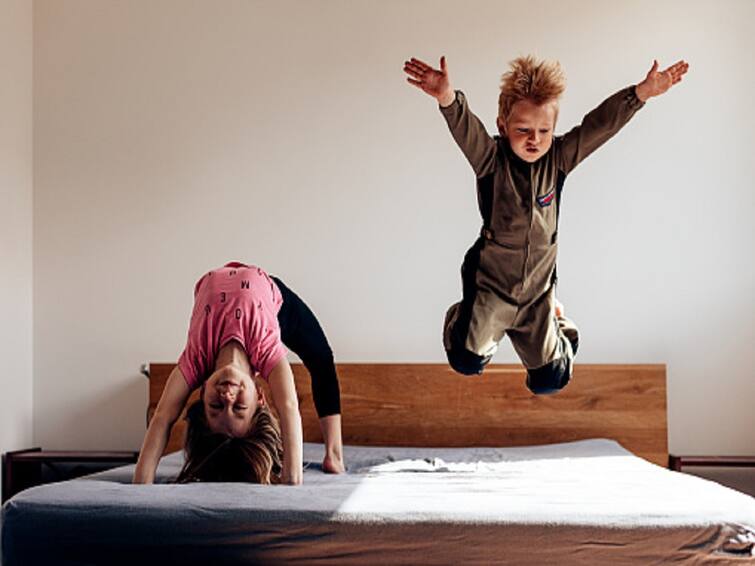 Mattresses, in the Indian context, have come a long way. Not so long ago – in fact, till COVID-19 came on the scene – a mattress was just a piece of hidden (under the sheets) home furnishing that did not need to have any great qualities. After all, it was used only for sleeping, and in some homes, for the elderly to sit on and relax while watching television. Post-COVID, all that has changed. Now, it's almost like mattresses have come into a new avatar, one where it is required to be abounding in a host of technical qualities.
In an interaction with ABP Live, Anand Nichani, MD of Magniflex India said, "These include giving support to the back while sleeping, for the mattress to remain warm in winter and cool in summer, being able to "breathe" so that it doesn't start stinking from sweat and other body fluids, and even afford different levels of comfort at the same time to sleep partners!"
Just as sleep is essential for the human body, the quality and comfort of sleep are also vital. "A perfect lying surface promises a good sleeping posture, which can protect the back. The muscles and ligaments of the back relax and heal naturally while sleeping. A good mattress ensures the natural curvature of your spine and keeps your ears, shoulders, and hips in line, even when you toss and turn during sleep. For instance, to guarantee spine support, Elioform and Eliosoft inner layers with an innovative Stretch system, are used in a few high-end mattresses. In a few upscale mattresses, patented Memoform (weight-induced memory foam) is used for padding that reacts to the weight of the body and adapts perfectly to any type of build, while the lining combines soft viscose and outlast that absorbs excess heat and releases it as and when the body demands," he added. 
"Hence, there's a difference between a good night's sleep and a sleepless night. A good mattress provides the perfect balance of comfort and support you need, and by maintaining your natural spine alignment and posture, the mattress can significantly improve your sleep quality," he stated further. 
"In India, besides sleeping, we tend to do a myriad of other activities on a mattress. These include sitting, relaxing, studying, working, and even partying while seated on the mattress. Therefore, it becomes essential for us to choose a mattress that can be used for a variety of activities. And then for those of you who travel, the mattress can help soothe the strain on the back," he said. 
So, the right mattress needs to tick a number of boxes. To make that happen, you should do some focussed research on the products available in the market. "When you invest in a mattress make sure your evaluation is backed by reliable and verifiable certifications, references, and the opportunity to touch and feel it. It is also essential to protect your mattress by keeping it clean and preventing it from any damage for it to last for a long time," he said.