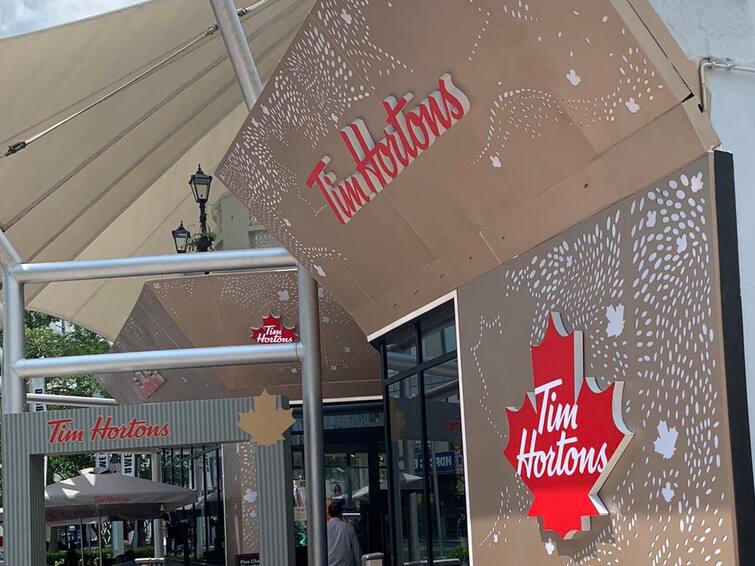 The Canadian coffee chain Tim Hortons, which has recently ventured into India, plans to open about 120 outlets in the country within a 36-month span. The brand is currently concentrated on growth in North India with intentions to later expand to regions like Mumbai, Pune, Surat, and Ahmedabad, confirms Navin Gurnaney, the CEO of the company's India division.
In a conversation on the sidelines of the Indian Restaurant Congress 2022, Gurnaney stated, "The commitment that I made to the board is in the first 36 months of operation, in the first three years, there'll be 120 stores (in India)".
Presently, the chain runs six outlets around the nation, mostly in the Delhi-NCR and Chandigarh. The company's immediate focus is on opening 20 new stores, followed by another 50 stores over the course of the next 12 months. With the addition of 60 new stores in the third year, the numbers may increase subsequently. Each Tim Hortons café will cost the equivalent of Rs 2 crore to Rs 2.5 crore and will be owned by the company.
The chain entered the market much behind other major brands in August when its first stores opened in India. However, Navin Gurnaney views this as a positive since the late arrival enables the brand to "learn from the experience of others."
Gurnaney remarked that consumer spending in India is still growing and that now is a great time for any brand to enter the market. "The global aspiration, the number of industries that are coming to India and adding to people's ability to spend more, the social media that makes them think differently, and any retail brand has prima facie the possibility of success," he said. 
The largest quick-service restaurant chain in Canada, with over 5000 locations across 15 countries, was established in 1964 by Canadian hockey player Tim Horton.
This popular restaurant chain is known throughout the world for its distinct coffee, gourmet food, and drinks that are created and personalized based on the location of each store.