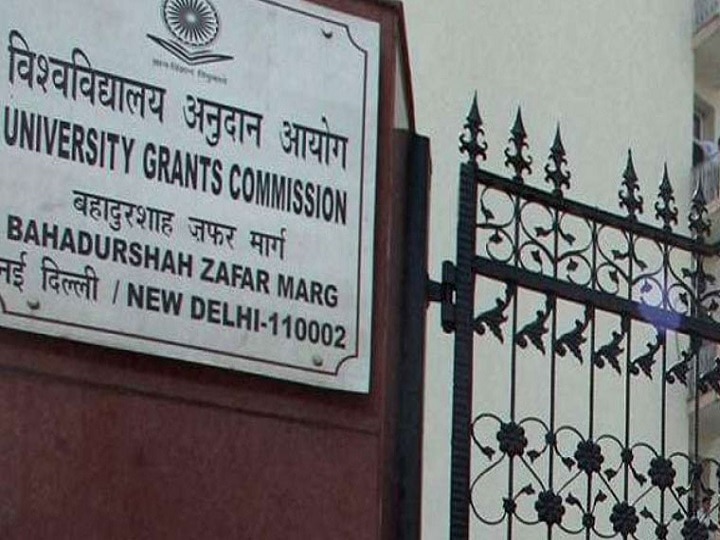 New Delhi: 
The University Grants Commission (UGC) on Wednesday submitted its response to the Supreme Court opposing the decision taken by Maharashtra and Delhi governments to not conduct final year exams in colleges and universities. 
ALSO READ | Is A Final Verdict For Petitions Challenging UGC Guidelines Possible Tomorrow? Know All Details

The UGC in its reply called the decision contradictory as the states are talking about cancelling exams while the process of admissions for the new academic session is impending.
The Commission questioned how can admissions be carried out when the universities are not in a condition to conduct exams amid the Coronavirus crisis.
Bar and Bech in its report stated the UGC's response.
"Needless to say, those alleged circumstances should then prevent even the commencement of the next academic session. That apart, the State Govt. avers that the next academic session must begin in the interest of students, while, at the same time, contending that the final examinations should be cancelled and degrees can be awarded without such examinations even though such a step would irreparably damage the future of students. Such contentions by the State Govt. are clearly therefore meritless", reads the reply.
ALSO READ | NEP 2020: Universities To Not Affiliate More Than 300 Colleges, Says Education Minister Ramesh Pokhriyal
The Maharashtra government had informed the Supreme Court on August 7 about the State Disaster Management Authority's decision to not conduct the final exams in the state.
The Arvind Kejriwal-led government had also informed the top court that Delhi State Universities exams have been cancelled.
Deputy Chief Minister of Delhi had announced that all Delhi State Universities exams stand cancelled – "written, online and offline semester examinations including final year exams."
"Decision taken by the Delhi government will impact the standard of higher education in the country which the UGC is mandated to maintain," reads the UGC's response.
A Bench led by Justice Ashok Bhushan had sought the UGC's stand over Mumbai and Delhi's call to cancel the final year exams.
ALSO READ | Students Facing Huge Loss, Online Classes Can't Compensate School Education: Manish Sisodia On Covid-19 Impact
Prior Response
On Monday, Solicitor General Tushar Mehta had told the Justice Ashok Bhushan bench that states cannot change the rules of the University Grants Commission as only the UGC is empowered to prescribe rules for conferring degree.
He also argued that not conducting exams will be against students' future as a uniform admission process will get adversely affected without final year exams.
The Supreme Court will hear the petitions challenging the UGC's decision for final year university exams tomorrow, August 14.