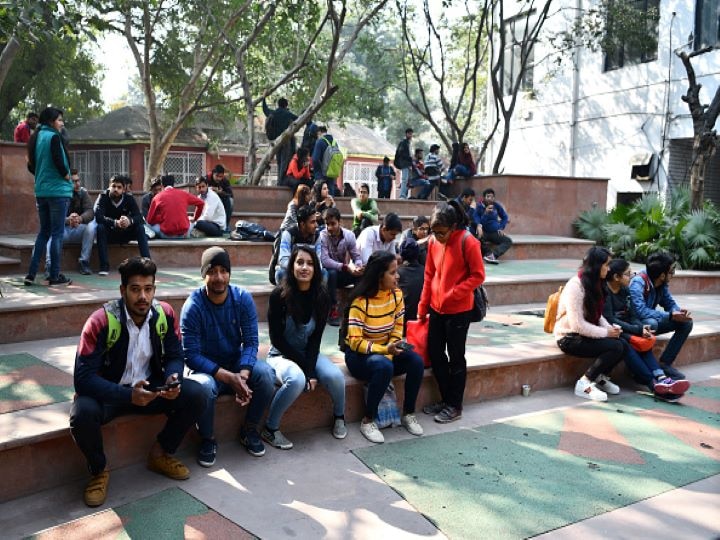 New Delhi:
 With the hearing for petitions in the Supreme Court challenging University Grant Commission (UGC) recent guidelines regarding final year exams adjourned to August 14, uncertainty continues. The UGC had earlier submitted to the  Supreme Court is still awaited, final year students should continue studying for the exams.  On Monday, Supreme Court heard pleas by students from Karnataka, Assam, Uttar Pradesh, Bihar, Meghalaya, and other states challenging recent UGC guidelines that have made it mandatory for universities and colleges to conduct exams by September 30th, 2020. The court on Monday deferred the next hearing to August 14th, 2020.
ALSO READ| APSET 2020: Andhra Pradesh University To Begin Online Application Process From August 14; Check Steps To Apply
Students have been protesting against UGC's decision to conduct exams during the pandemic as they consider it unsafe. Students have argued that degrees should be given based on internal assessment and/or past performance.

According to a report by IANS, Solicitor General Tushar Mehta on Monday said in the court that it's not in the interest of students to not hold exams. He argued that UGC is the only body that can prescribe rules for conferring a degree, and state governments cannot change the rules.
In the hearing on July 31st, last Supreme Court hearing, the UGC had said that it has no intention to change its decision. In a 50 page affidavit in response to the Yuva Sena petition, the UGC said that decision was taken to 'protect the academic future of students across the country which will be irreparably damaged if their final year/terminal semester examinations are not held, while also keeping in mind their health and safety.' The academic body also added that decision to cancel the exams taken by states such as Delhi and Maharashtra will be considered as contradicting the guideline. It was also advised that students should continue preparing for exams.

Even though Delhi and Maharashtra decided on cancelling he exams, from Monday, 10th August  Delhi University began conducting the final exams through online mode. Similarly, Anna University, Chennai has decided to conduct its examinations through online mode. Going by these recent decision it seems that it will be safer to be prepared for the exams.