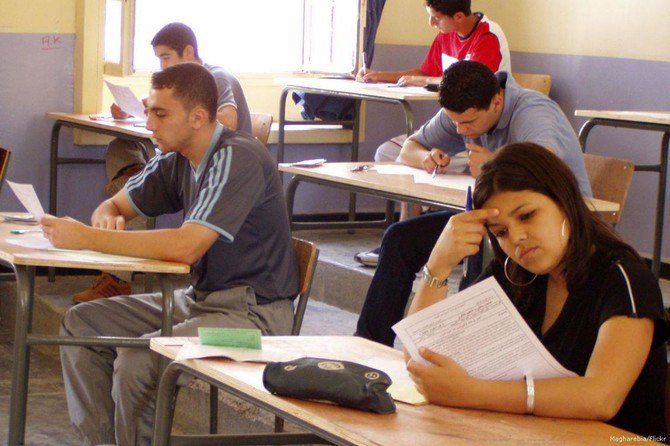 The UP Board on Monday uploaded the list of examination centers of all 75 districts on its website to conduct exams of high school and intermediate exams 2021.There has been a delay in uploading the list of some districts including Prayagraj. The delay is resulted because of the allotment of children's centers in girls' schools in Prayagraj. By 10 pm on Sunday, only the list of 44 districts could be uploaded. Also Read: All You Need To Know About Yogi Adityanath's 'Abhyudaya' Scheme Which Provides Free Coaching To Students
If the student, parent, management, or principal of an institution in any district has any objection, then the person can send an objection to the board's e-mail id upmspexamcentre@gmail.com till February 18, as per Hindustan report. These objections will be disposed of by the committee formed at the board level. The final list of centers will be released on February 22 after taking into consideration all the objections received by e-mail.
When are Class 10 & 12th Exams?
As per the UP Shiksha Parishad, the UPMSP Board exams 2021 will begin on April 24, 2021, and according to the UP Board Class 12 exam date sheet, the 12th board exam will begin on May 04 and end on June 11. This year, the practical exams will be done in two phases.  The UP Board first phase of practical exams have already been conducted from February 3 to 12, 2021, and the second phase is being held from February 13 to February 22.
Practical exams of the second phase of class 12 have started in Uttar Pradesh. Schools have conducted examinations as per their convenience. The last date of the practical examination is February 22.  The Practical Examination of Home Science, Geography and Chemistry is scheduled for February 18 and the Practical Examination for Biology is scheduled for February 19. Other schools have also announced subject wise dates for the examination here. 
The UP Board Class 12 exam will be conducted in two shifts — the first shift will begin at 10.30 AM and end at 1.30 PM (distribution of answer book to be done between 10-10.15 AM), and the second shift will begin at 2.30 PM and end at 5.30 PM (distribution of answer book to be done between 2-2.15 PM). After the distribution of answer books, candidates will get 15 minutes to read the UP Board Exam 2021 Class 10 question paper and UP Board Exam 2021 Class 12 question paper.
Board students can also download the UP Board class 10th, 12th exam 2021 date sheet on the official website of the UPMSP at upmsp.edu.in.