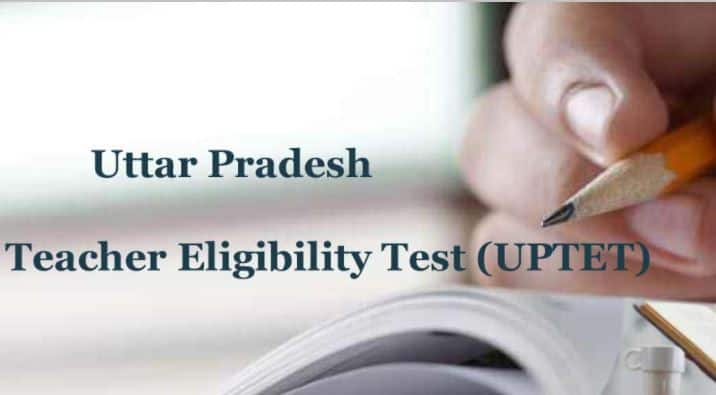 New Delhi: Uttar Pradesh Basic Education Board conducts UPTET examination for aspirants willing to teach in schools all over Uttar Pradesh. Only those who pass this exam are qualified to work as Primary and Upper Primary Teachers for schools in UP.
A notification for the Uttar Pradesh Teacher Eligibility Test, which is held once a year, has been issued some time ago. Let's know some important information related to this exam.
UPTET 2021 Important Dates:
The notification for this exam was issued on October 4, 2021. Registrations for this exam have already begun on October 7, 2021. You could only apply for this examination online on www.updeled.gov.in. 
Last Date for Applying for UPTET 2021: October 25, 2021
Last Date for Submission of Application Fee for UPTET 2021: October 26, 2021
UPTET 2021 Examination Date: November 28, 2021
UPTET Exam 2021 Admit Cards could be downloaded from: November 17, 2021
Answer Key for UPTET Exam 2021 would tentatively be released by: December 02, 2021
UPTET 2021 Results would be released by: December 28, 2021
Exam Summary
Exam Authority: Uttar Pradesh Basic Education Board
Name of the examination: UPTET 2021
Level of Examination:Primary and Upper Primary Levels
Category of Examination: Eligibility Test
Level of Examination: State level
Method of application: Online
Date of Application: October 7 to October 25, 2021
Language of Examination: Hindi and English
Exam Mode: Offline
Frequency of Examination: Annual
Duration of validity of results: Lifetime  
Job Location:Uttar Pradesh
Official Website: updeled.gov.in
Other Information:
Over the past years, about 16 to 18 lakh candidates have applied for the exam. This year, about 52,000 posts would be filled through this entrance exam. A large number of applicants have submitted their applications so far.
If you too want to attempt this exam but haven't applied yet, you should apply now. As the deadline approaches, more people tend to apply and the website tends to crash at the time.
Education Loan Information:
Calculate Education Loan EMI