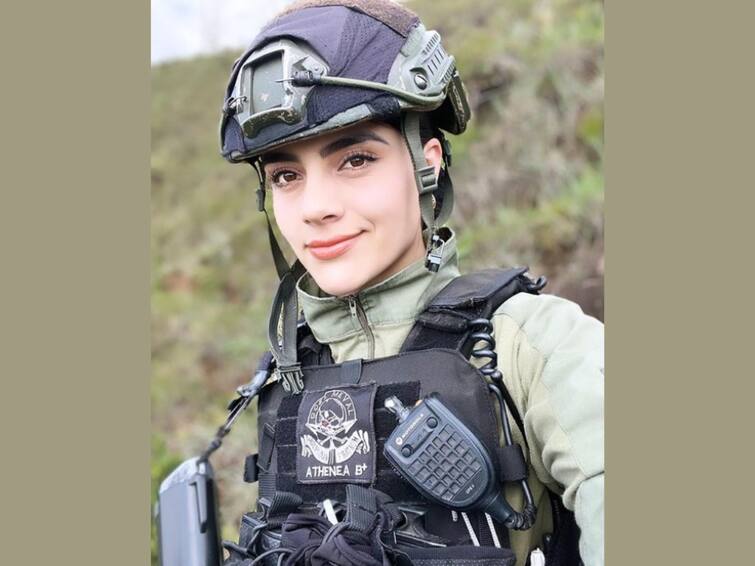 New Delhi: We have often heard the saying, 'Beauty with Brains' and Diana Ramirez seems to be the best fit for this quote. Recently, she is doing the rounds on the internet while being called 'The most beautiful cop in the world.' This female police officer hails from Medellin, Colombia and has a whooping 4 lakh Instagram followers.


This Colombian police officer, who patrols the streets of Medellin, which was previously regarded as the most dangerous city in the world, is quoted by the New York Post as saying that she wouldn't quit her day job to become a model or internet influencer.
On being asked what she would do if she was given another chance to choose her profession, she said that she would not hesitate and still choose to be a police officer. She also added that she owes everything to the national police for making her the person she is today. 
"If I had the opportunity to choose a career again, I would not hesitate and I would become a police officer again, because thanks to this institution, I am what I am," she said in an interview, as per reports by NDTV.
Diana frequently uploads stunning photos on Instagram and she was most recently nominated for Best Police or Military Influencer of the Year at the Instafest Awards. The Award show seeks to honour individuals who produce digital content that appeals to a significant audience, as mentioned in the NY Post report.


"For me, it is an honour to represent the police force with this nomination," Diana told JamPress. She also added, "I feel very happy because social media shows the work and dedication of everyone who works every day and contributes to building a better country."