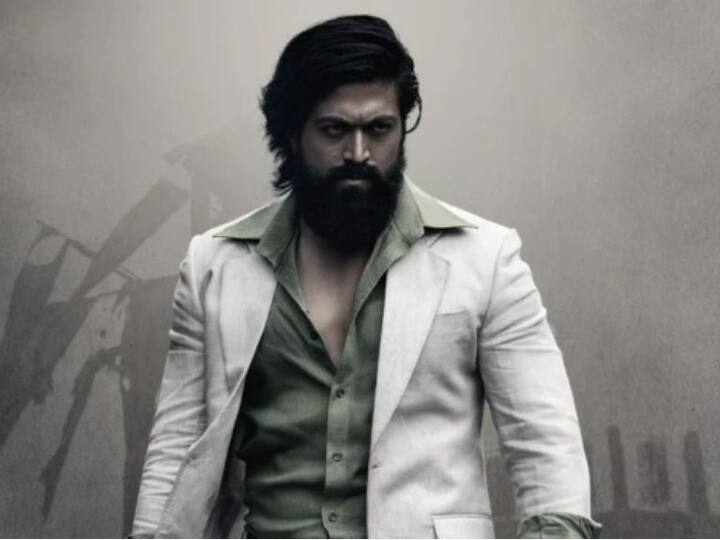 New Delhi: Undoubtedly, The release of 'KGF: Chapter 2' can be considered a game changer for the box office. While Yash took over his charm of Rocky Bhai to the next level with the film, the actor also set a benchmark at the box office by collecting 54 Cr. on the very first day of 'KGF: Chapter 2'. These figures have not only thrilled all the big players in the industry but also gave them a big challenge to create content that would be able to reach somewhere near it. 
The entertainment industry has seen a big dip even since the theaters were shut down in the pandemic. But soon after theimplementation of some relaxation, the theaters finally saw some faces entering the hall. 
However, the numbers are not that which were earlier and needed a storm to bring out the housefull board and 'KGF: Chapter 2' was that storm. 
While many big players came and were eyeing the opening of the theatres, they certainly failed to introduce the thrill that the audience is waiting for but that is not the case with 'KGF: Chapter 2'.
 Where the film brought a huge crowd rushing to the theaters, it booked the massive opening of 54 Cr. that was a magic every filmmaker was eagerly waiting for. In fact, according to many ratings sites, 'KGF Chapter 2' opened with the biggest number beating the likes of SS Rajamouli's 'RRR' which collected Rs. 20.07 crores on Day 1 at the box office.
Such a massive opening is still a dream for many biggies of the industry. Nevertheless, they are still struggling to reach somewhere near that figure. 
Even after the release of A-Lister films like 'Raksha Bandhan' and Aamir Khan starrer 'Laal Singh Chaddha' this year, 'KGF: 2's business was left unshaken. In fact, these A-lister films have failed to perform that well on the box office.
Moreover, the film has also collected a huge figure of 900 Cr. In the domestic market and doing business of around 27 million dollars in the International market. 
Moreover, as soon as the film was released on the OTT platform it has been gaining a lot of momentum in its viewership which doesn't seem to dip.